The Mind
Regular price
$30.00
Sale price
$20.95
Unit price
per
Sale
Sold out
Game Details
Number of Players: 2-4
Recomended Age: 8+
Play Time: 20 Mins
Complexity: Low Complexity
Interactivity: Co-operative
The Mind. Your favorite psychic test. In a game of The Mind players simply play the cards in their hand in ascending order. If you have a 5, I will then play my 12 since it is the next highest number, the twist is that you can't communicate... Each time you succeed you go up a level; finish all the levels and you win the game! The higher the level, the more cards you have in hand, giving you more to juggle, but also more information to use during play.
Mechanics
Cooperative
Communication Limits
How to play The Mind?
Players are dealt one card for each level they are on (level 1, one card each, level 4, four cards each). These cards have the numbers 1 to 100 on them. The group's task is to place these cards in a pile in ascending number order. You're not allowed to communicate in any way… and if you play a card out of order you lose a life. To help you throughout, players can also use a throwing star. To do this you vote by raising your hand, and if the vote is unanimous, then players discard the lowest blue card or highest red card in their hand. Otherwise play continues until you complete the final level or you lose all the lives!
Shipping & Handling

All of our games are packed and shipped to you by the next business day.

We ship where possible by re-using materials from our own deliveries. We do this to minimise our own enviromental impacts in getting your games to you.
Share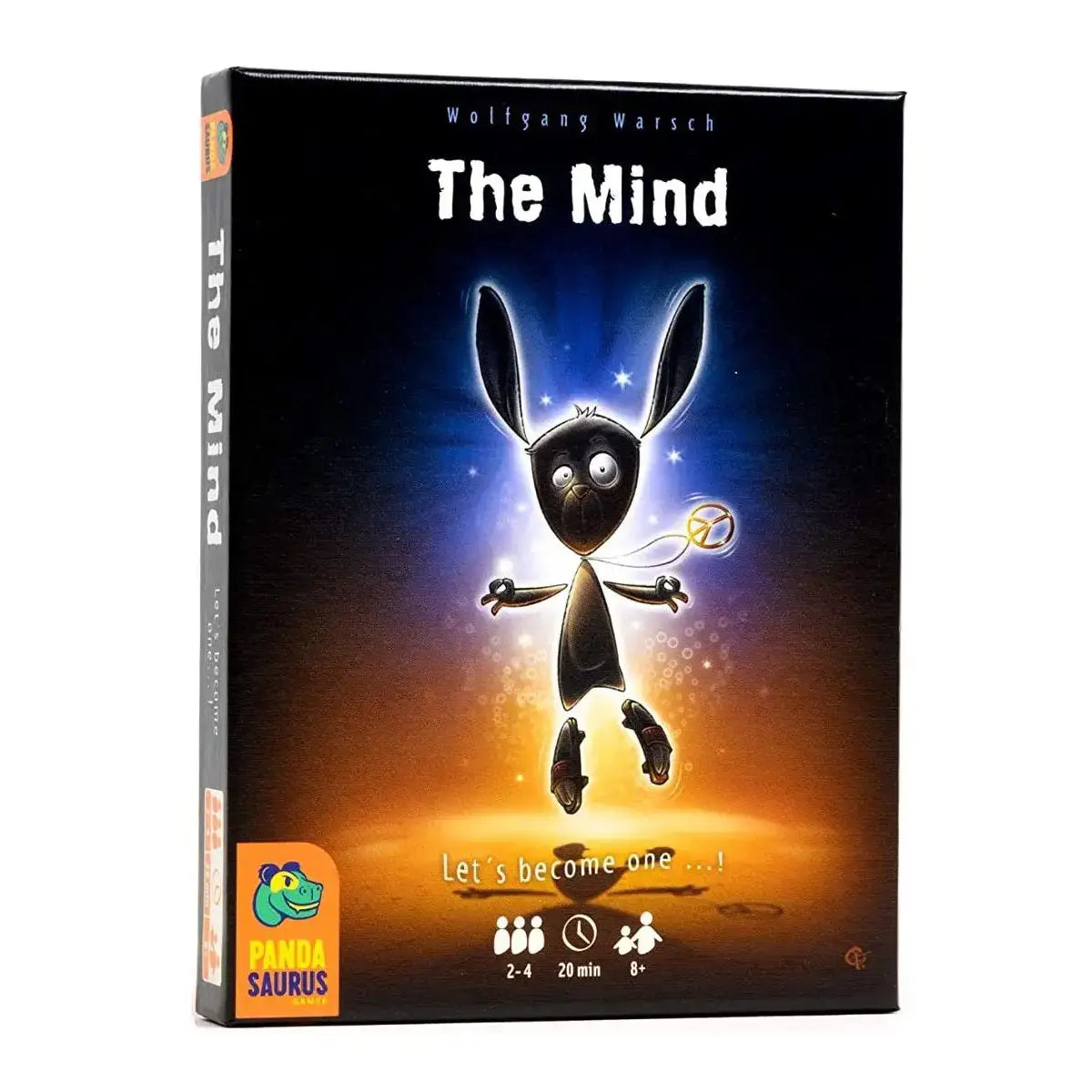 The Mind Resources
BoardGameGeek is an excellent resource including reviews, community forums and videos. The forums are full of helpful informtaion and there is a genuinely helpful community. It is one of our favorite resources, although does tend to be focused on heavier games.
How to Play The Mind