Sheriff of Nottingham (2nd Edition)
Regular price
$70.00
Sale price
$52.95
Unit price
per
Sale
Sold out
Game Details
Number of Players: 3-6
Recomended Age: 14+
Play Time: 60 Mins
Complexity: Low Complexity
Interactivity: High Interaction
The whole experience of Sheriff of Nottingham can be summed up by the simplest question: "What's in the bag?"
Did you fill it with 4 apples? Is there some smuggled pepper? A contraband CHICKEN?? Even a dastardly crossbow? Or is there just 4 apples… and the Sheriff about to call the wrong bluff.
So tell me, what's in the bag?
The bustling market in Nottingham is filled with goods from all over the kingdom. Most of it is entirely legal, however, Prince John is looking to make sure no contraband gets sold. He's tasked the Sheriff to inspect Merchant's wares, looking for any illicit goods. The Sheriff's shrewd, but not above taking a bribe to look the other way. Which Merchant will end up getting the best goods through and make the largest profits in the market stalls?
In Sheriff of Nottingham 2nd Edition, players take turns playing the Sheriff, looking for contraband goods, and the Merchants trying to stock their Stall with the best goods. The Sheriff can inspect any bag they want, but they must be careful, as they'll have to pay a penalty if they find the Merchants were telling the truth. This new edition includes updated rules, as well as expansions such as the 6th Merchant, Black Market, and Sheriff's Deputies.
The game box contains 110 Gold Coins, 216 Goods cards, 6 Deputy cards, 6 Black Market cards, 2 Deputy standees, 6 Merchant stands, 6 Merchant bags, a Sheriff standee, a Booty tile, and a rulebook
Mechanics
Bluffing
Set collection
Point scoring
Shipping & Handling

All of our games are packed and shipped to you by the next business day.

We ship where possible by re-using materials from our own deliveries. We do this to minimise our own enviromental impacts in getting your games to you.
Share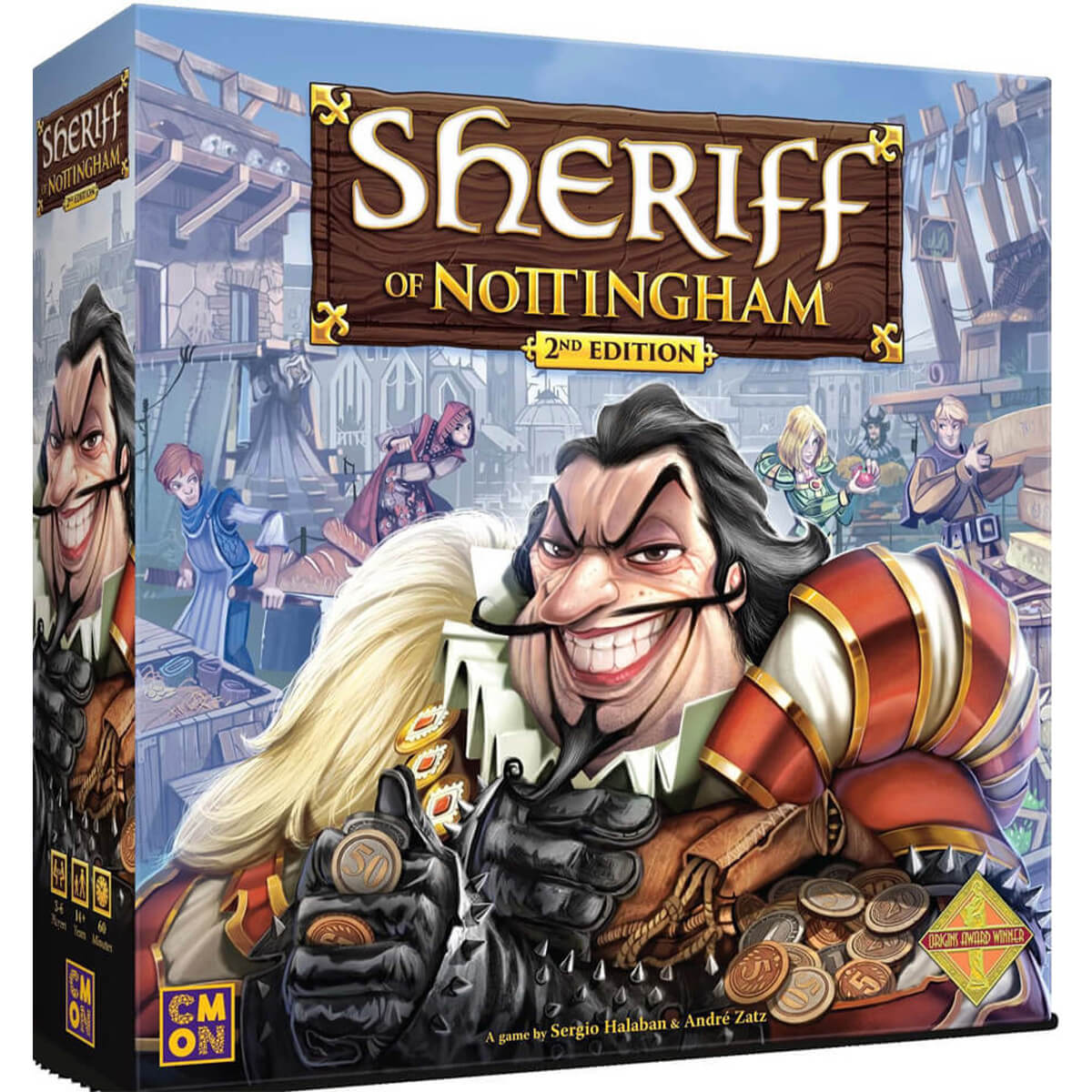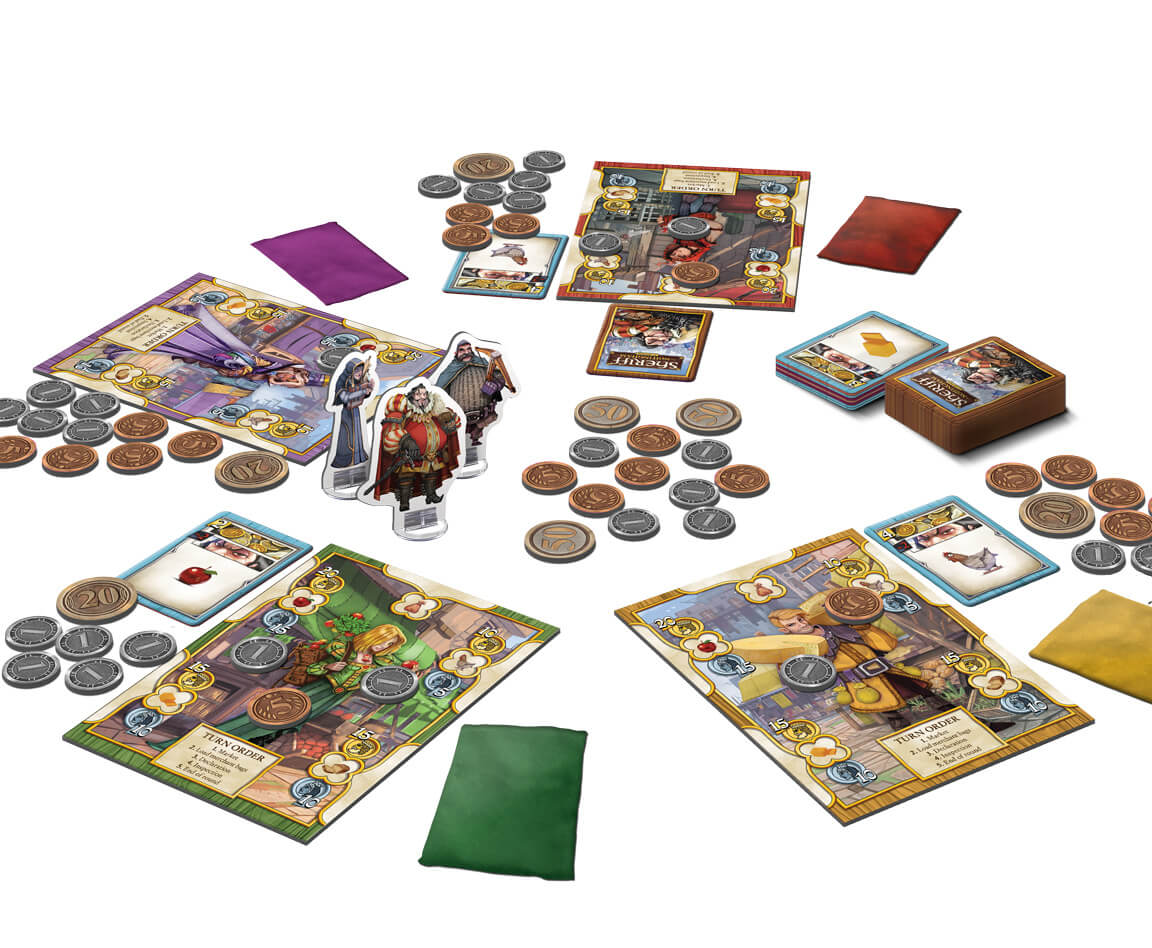 Sheriff of Nottingham (2nd Edition) Resources
BoardGameGeek is an excellent resource including reviews, community forums and videos. The forums are full of helpful informtaion and there is a genuinely helpful community. It is one of our favorite resources, although does tend to be focused on heavier games.
Sheriff of Nottingham (2nd Edition) Review