Scythe
Regular price
$149.95
Sale price
$109.95
Unit price
per
Sale
Sold out
Game Details
Number of Players: 1-5
Recomended Age: 14+
Play Time: 90-115 Mins
Complexity: Moderate Complexity
Interactivity: Moderate Interaction
It is a time of unrest in 1920s Europa. The ashes from the first great war still darken the snow. The capitalistic city-state known simply as "The Factory," which fueled the war with heavily armoured mechs, has closed its doors, drawing the attention of several nearby countries.
Scythe is a board game set in an alternate-history 1920s period. It is a time of farming and war, broken hearts and rusted gears, innovation and valour.
In Scythe, each player represents a fallen leader attempting to restore their honour and lead their faction to power in Eastern Europa. Players conquer territory, enlist new recruits, reap resources, gain villagers, build structures, and activate monstrous mechs.
The Scythe board game is a modern classic released in 2016, and offers players a unique balanced experience with asymmetric factions competing across the lands of Europa.
 Mechanisms
Area Control

Variable Player Powers
Action Selection

Engine Building
Shipping & Handling

All of our games are packed and shipped to you by the next business day.

We ship where possible by re-using materials from our own deliveries. We do this to minimise our own enviromental impacts in getting your games to you.
Share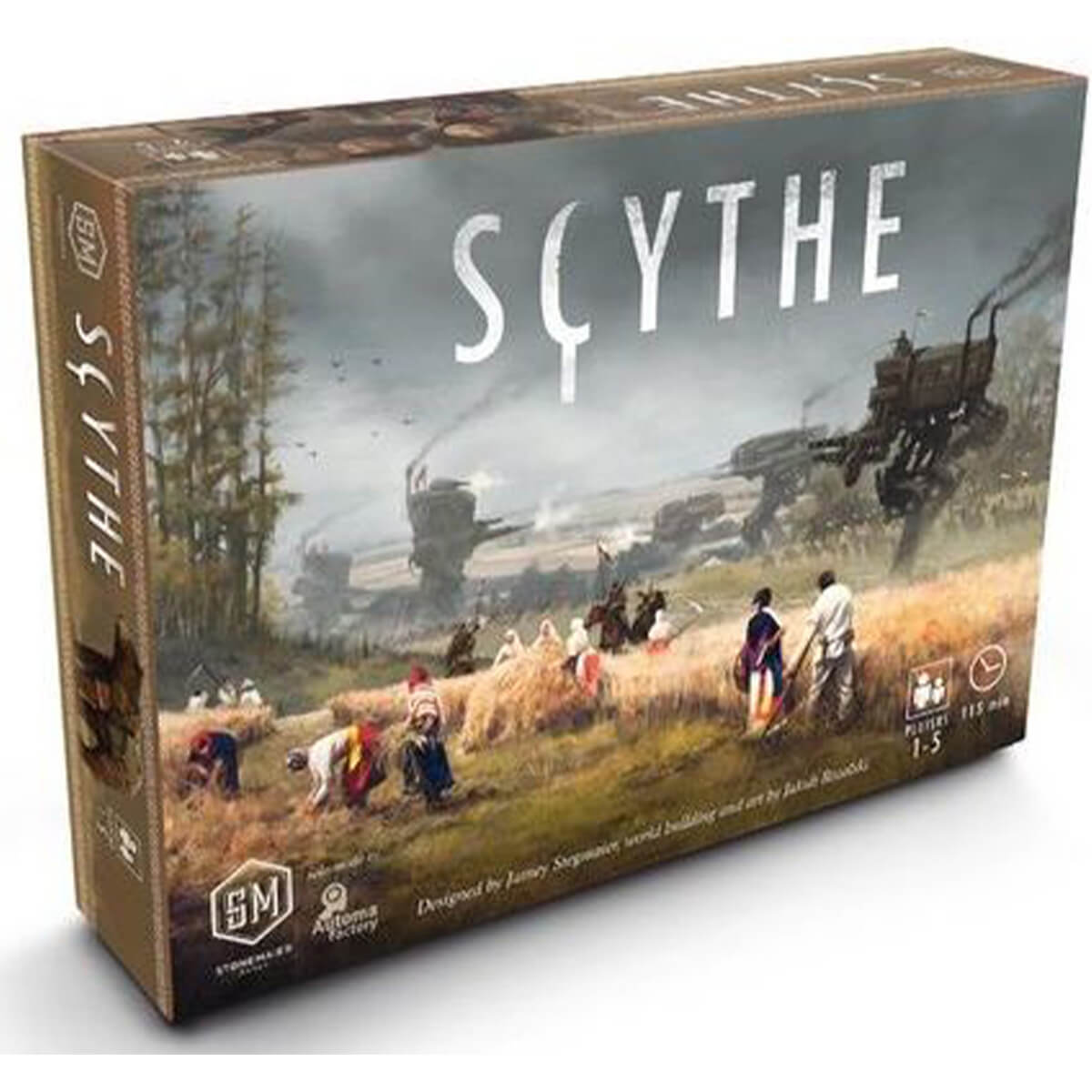 Scythe Resources
BoardGameGeek is an excellent resource including reviews, community forums and videos. The forums are full of helpful informtaion and there is a genuinely helpful community. It is one of our favorite resources, although does tend to be focused on heavier games.
How to Play Scythe
Scythe Review