Rhino Hero
Regular price
$19.99
Sale price
$17.95
Unit price
per
Sale
Sold out
Game Details
Number of Players: 2-5
Recomended Age: 5+
Play Time: 5-15 Mins
Complexity: Low Complexity
Interactivity: High Interaction
It's a bird! It's a plane! It's Super Rhino! No building too high, no street too dangerous for this caped crusader, as he scales buildings and patrols the city protecting the citizens. On his quest for safety, he must use caution as even the most solid buildings may start to sway and wobble. Can you help Super Rhino accomplish the challenge to build a skyscraper as tall and solid as can be? Rhino Hero is a heroic 3D card-stacking game for 2-5 players ages 5 and up.
Yes, this game is great for adults too!
Mechanics
Stacking and Balancing
Hand Management
How to play Rhino Hero?
Players each starts the game by drawing or being dealt five roof cards, and they takes turns adding walls and roofs forming an ever growing tower.
When it is your turn, you first place the walls that are required on the highest floor, then choose a card from your hand and place it on top the walls you just played. Each roof card bears markings that indicate where the next player must place walls on the card. In addition, many roof cards force have a special effect, such as moving Super Rhino to a new location on the tower.
The first player to build all of their roof cards wins the game. Alternatively, if the building collapses, the player who caused the collapse automatically loses, and the player with the fewest roof cards in hand wins.
Shipping & Handling

All of our games are packed and shipped to you by the next business day.

We ship where possible by re-using materials from our own deliveries. We do this to minimise our own enviromental impacts in getting your games to you.
Share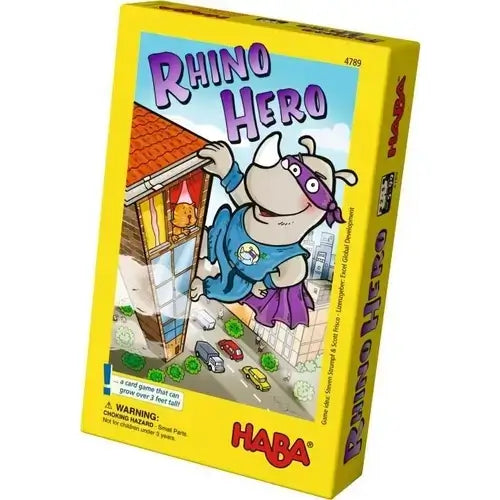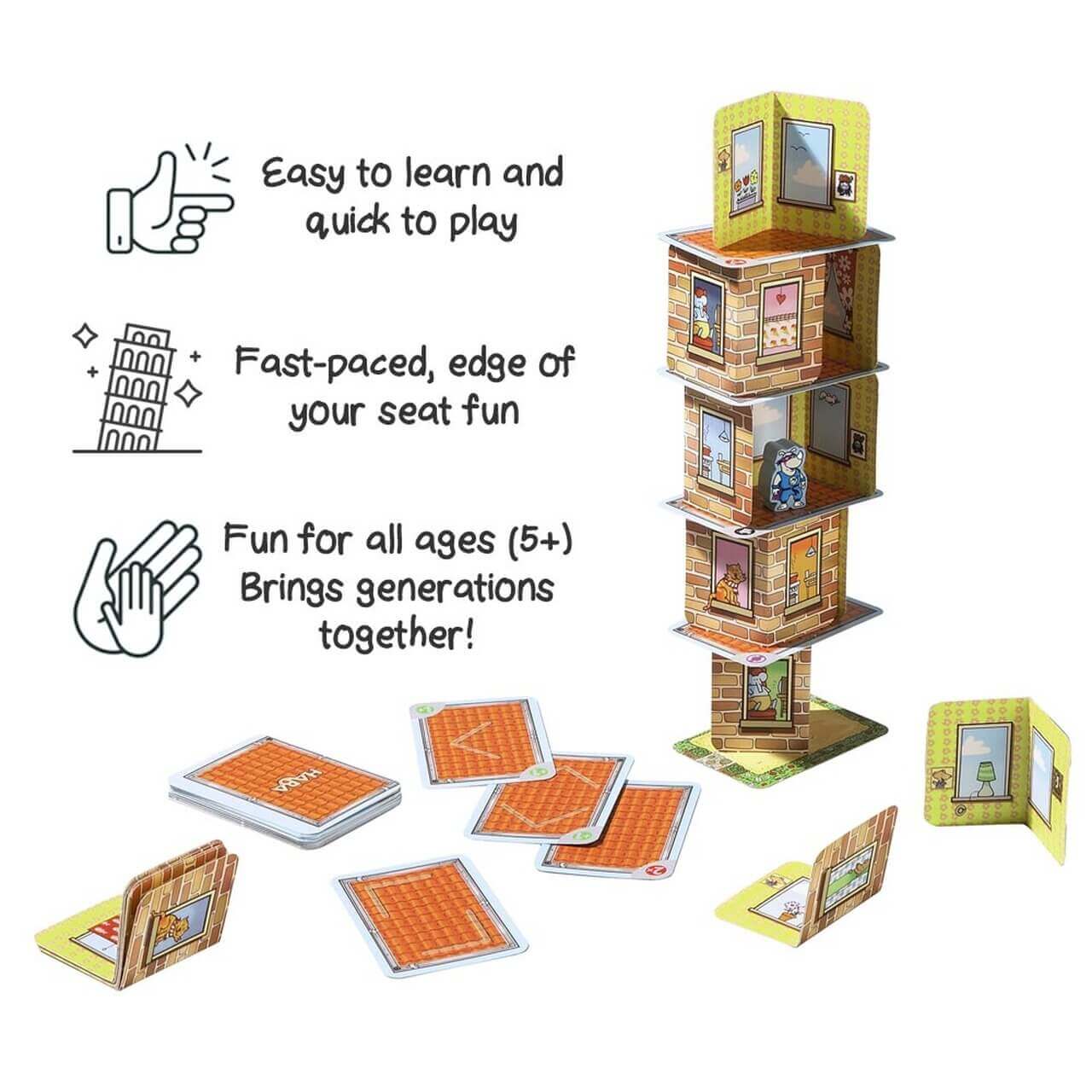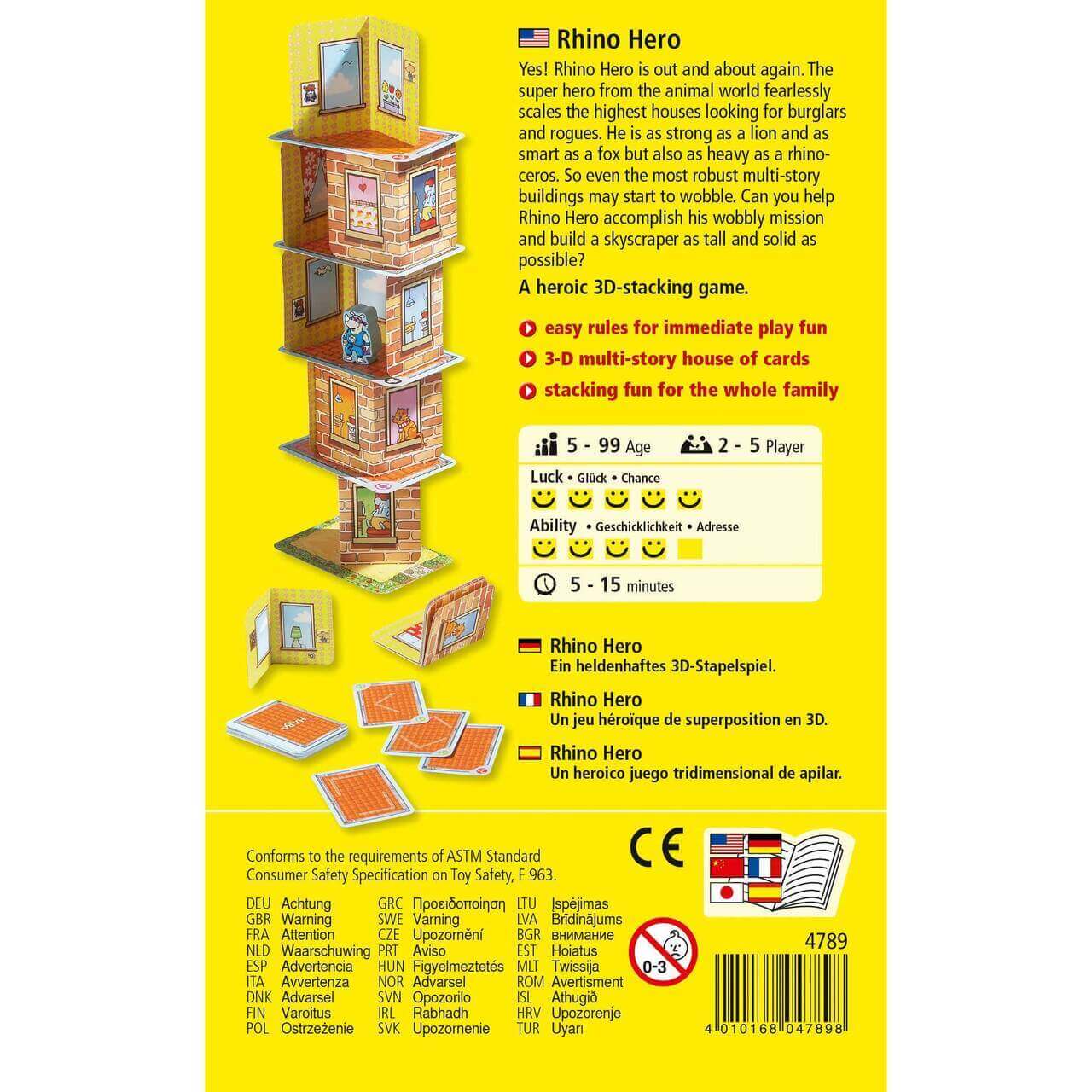 Rhino Hero Resources
BoardGameGeek is an excellent resource including reviews, community forums and videos. The forums are full of helpful informtaion and there is a genuinely helpful community. It is one of our favorite resources, although does tend to be focused on heavier games.