Railroad Ink Deep Blue Edition
Regular price
$31.99
Sale price
$27.95
Unit price
per
Sale
Sold out
Game Details
Number of Players: 1-6
Recomended Age: 8+
Play Time: 20-30 Mins
Complexity: Low Complexity
Interactivity: Low Interaction
New lands have opened up and the race is on to create the best network of rail and road lines through it. In Railroad Ink, players roll the Route dice and must then draw the subsequent results on their individual Route boards. Players score points for having long interconnected Routes, as well as connecting the entry points to their board, plus having Routes through the center of their boards. But beware, they'll lose points for leaving unfinished lines.
Railroad Ink and Railroad Ink Challenge comes in four versions, each one containing the core game and 1-2 expansions with additional dice sets that adds new special rules to your games. In the Deep Blue Edition, the Lake and River dice add in some cool, refreshing waterways to the maps.
This can be combined with any other Railroad Ink game (Red, Green or Yellow) for an epic game with as many players as you have boards, combine as many or as few of the special dice as you want.
Mechanics
Roll and Write
Network and Route Building
How to play Railroad Ink Deep Blue Edition?
Take a board. Take a marker. Roll some dice and each player simultaneously draws the routes shown on the dice. If you get stuck each player has some special routes to use... and after 7 rounds it is time to figure out how well you did, scoring for connecting exits, your longest route, your longest road, and losing points for incomplete routes and other errors.
Shipping & Handling

All of our games are packed and shipped to you by the next business day.

We ship where possible by re-using materials from our own deliveries. We do this to minimise our own enviromental impacts in getting your games to you.
Share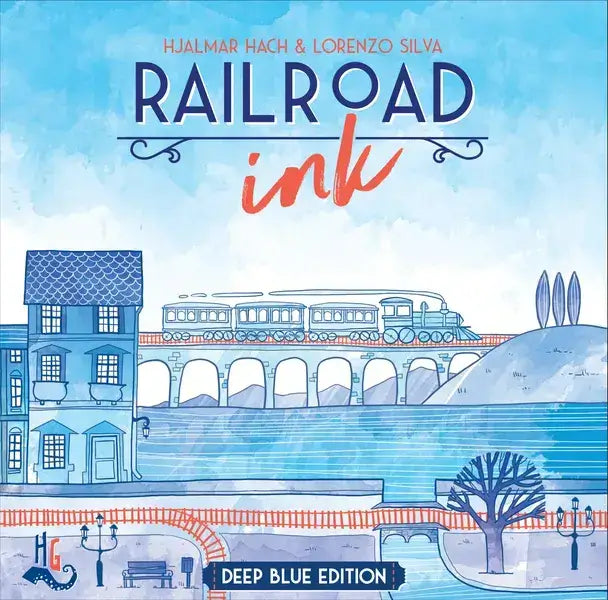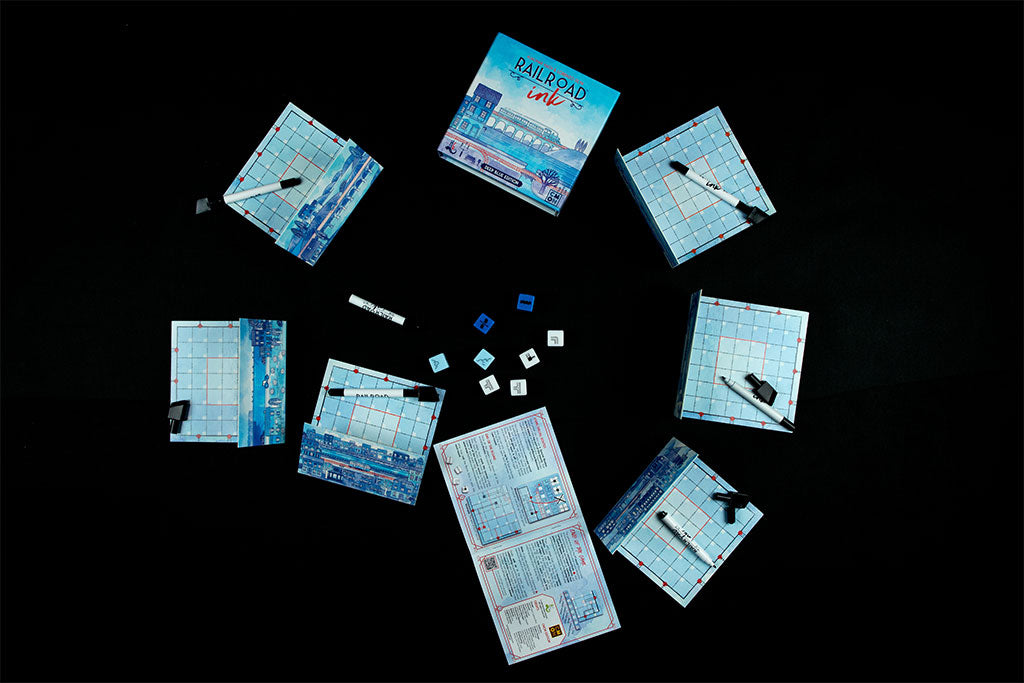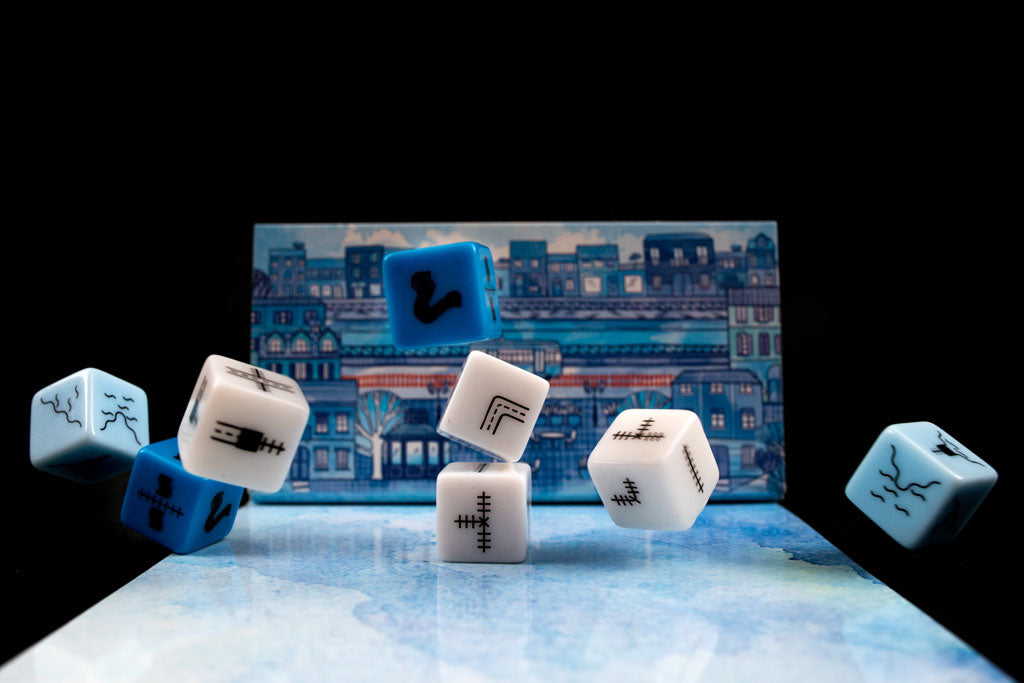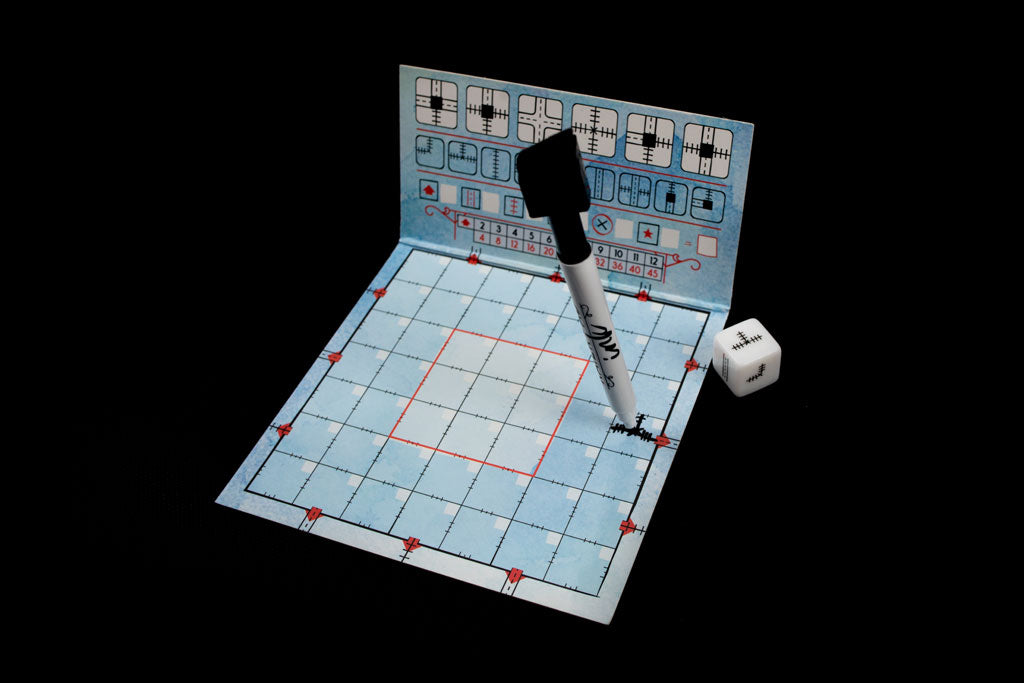 Railroad Ink Deep Blue Edition Resources
BoardGameGeek is an excellent resource including reviews, community forums and videos. The forums are full of helpful informtaion and there is a genuinely helpful community. It is one of our favorite resources, although does tend to be focused on heavier games.
Railroad Ink Deep Blue Edition Review