Railroad Ink Challenge Shining Yellow
Regular price
$31.99
Sale price
$25.45
Unit price
per
Sale
Sold out
Game Details
Number of Players: 1-4
Recomended Age: 12+
Play Time: 15-30 Mins
Complexity: Low Complexity
Interactivity: Low Interaction
Railroad Ink Challenge is a quick-playing roll-and-write game for 1 to 4 players. Grab a board and a dry-erase marker, and get ready to reach networking nirvana! Roll the dice and draw the routes to connect the exits around your board. Expand your network with railways, highways and stations to collect points, but you will be penalized for any open connections, so plan carefully! 
Railroad Ink Challenge has everything you love from the original Railroad Ink games and a lot more, with an all-new focus on player interaction thanks to in-game goals! Only those who achieve them first get the reward, so you have to keep an eye on what your opponents are doing and try to complete the goals before they do! A different set of goals is available each time, so no two games will be the same!
But wait, there's more! Draw unprecedented, mind-bending route configurations thanks to the new dice! Connect special structures to your network to trigger new effects: factories allow you to duplicate a die, villages give bonus points if they are close to a station, universities unlock extra special routes — use these effects wisely and you'll score big!
Railroad Ink and Railroad Ink Challenge comes in four versions, each one containing the core game and 1-2 expansions with additional dice sets that adds new special rules to your games. Use oases to protect your cacti from the arid desert climate in the Shining Yellow Edition!
This can be combined with any other Railroad Ink game (Blue, Green or Red) for an epic game with as many players as you have boards, combine as many or as few of the expansion dice as you want.
Mechanics
Roll and Write
Network and Route Building
Goals / Achievements
How to play Railroad Ink Challenge Shing Yellow?
Take a board. Take a marker. Roll some dice and each player simultaneously draws the routes shown on the dice. If you get stuck each player has some special routes to use... and after 7 rounds it is time to figure out how well you did, scoring for connecting exits, your longest route, your longest road, and losing points for incomplete routes and other errors.
 In Railroad Ink Challenge there is also the addition of challenges, these only score points for the first player to complete them, so get in fast... but don't take too many shortcuts to get there.
Shipping & Handling

All of our games are packed and shipped to you by the next business day.

We ship where possible by re-using materials from our own deliveries. We do this to minimise our own enviromental impacts in getting your games to you.
Share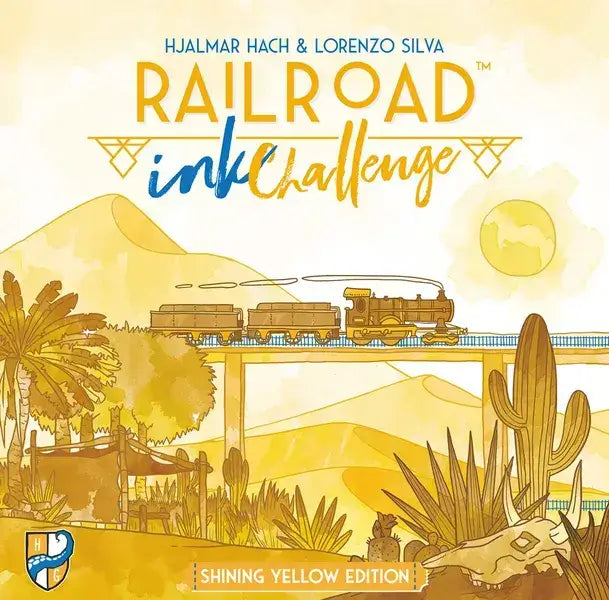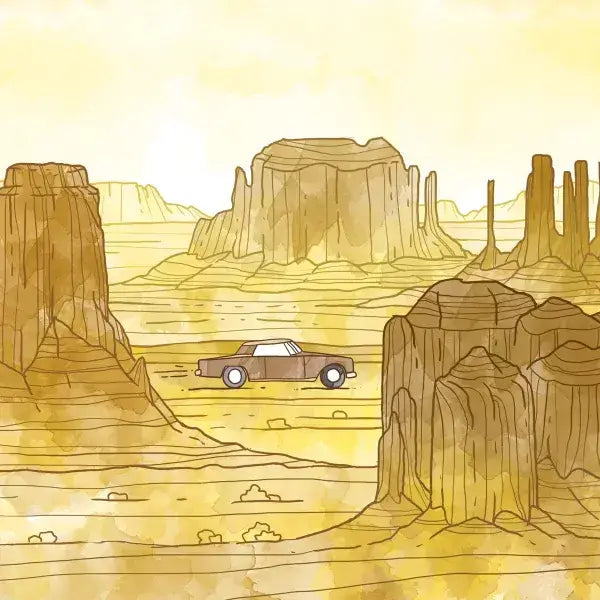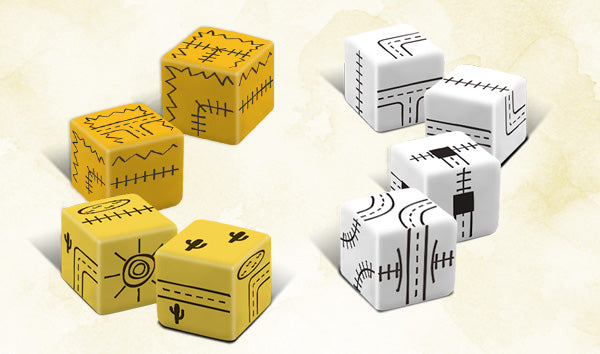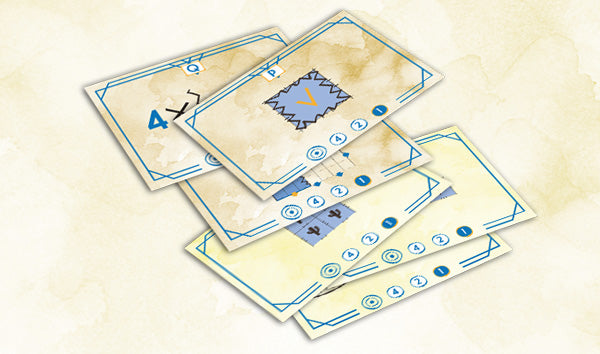 Railroad Ink Challenge Shining Yellow Resources
BoardGameGeek is an excellent resource including reviews, community forums and videos. The forums are full of helpful informtaion and there is a genuinely helpful community. It is one of our favorite resources, although does tend to be focused on heavier games.
Railroad Ink Challenge Shining Yellow Review