Quixo Mini
Regular price
$29.95
Sale price
$25.95
Unit price
per
Sale
Sold out
Game Details
Number of Players: 2-4
Recomended Age: 8+
Play Time: 15 Mins
Complexity: Low Complexity
Interactivity: Moderate Interaction
At first glance Quixo Mini is Tic-Tac-Toe… but you need 5 in a row… and you can move the rows... Recognised as one of the best games in France and North America this abstract game won several awards in the mid 90's including Mensa Select's 'Top 5 Best Games 1995'
Mechanics
Tile Placement
Pattern Making
How to play Quixo Mini?
A 5x5 grid of cubes lays before you. Each turn you remove one of the outer cubes, rotate it to your symbol, and then slide the cube back in row. Over time the cubes gradually change and shift with the winner being the first to make 5 in a row.
Shipping & Handling

All of our games are packed and shipped to you by the next business day.

We ship where possible by re-using materials from our own deliveries. We do this to minimise our own enviromental impacts in getting your games to you.
Share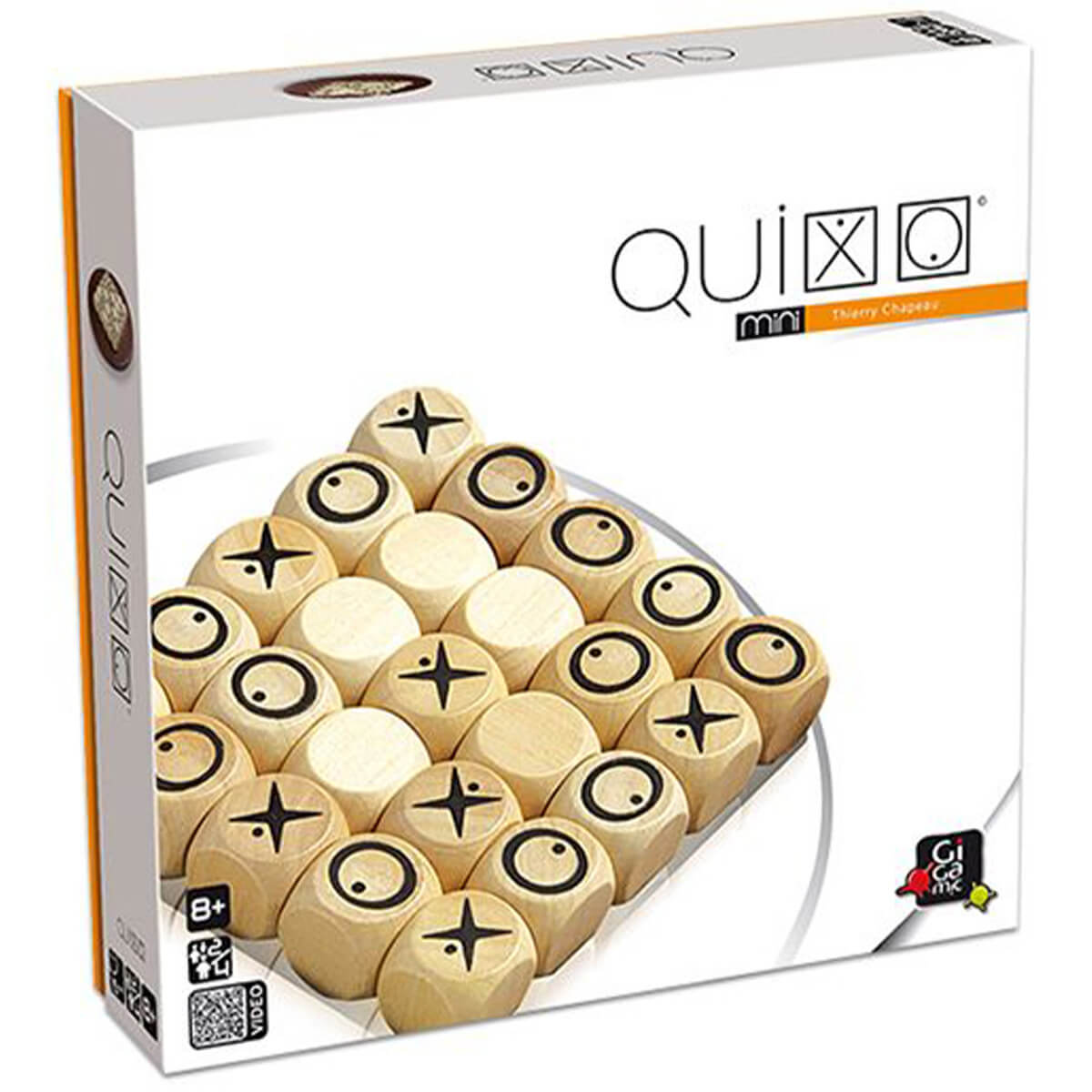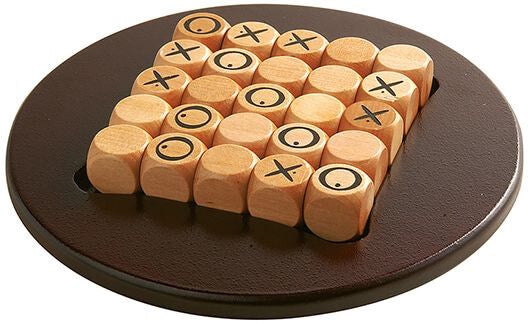 Quixo Mini Resources
BoardGameGeek is an excellent resource including reviews, community forums and videos. The forums are full of helpful informtaion and there is a genuinely helpful community. It is one of our favorite resources, although does tend to be focused on heavier games.