Quacks of Quedlinburg - Herb Witches Expansion
Regular price
$40.00
Sale price
$32.95
Unit price
per
Sale
Sold out
Game Details
Number of Players: 2-5
Recomended Age: 10+
Play Time: 45-60 Mins
Complexity: Moderate Complexity
Interactivity: Low Interaction
In The Quacks of Quedlinburg, players are charlatans — or quack doctors — each making their own secret brew by adding ingredients one at a time. Take care with what you add, though, for a pinch too much of this or that will spoil the whole mixture!
The Quacks of Quedlinburg: The Herb Witches expands the town of Quedlinburg with four new sets of items:
The Witches - new characters with special abilities that players may use once per game
Locoweed - a new ingredient whose value is determined by its ability rather than being fixed
New ingredient books for each existing ingredient type, increasing variety even further
Player components in black color - increasing the number of players to 5
Shipping & Handling

All of our games are packed and shipped to you by the next business day.

We ship where possible by re-using materials from our own deliveries. We do this to minimise our own enviromental impacts in getting your games to you.
Share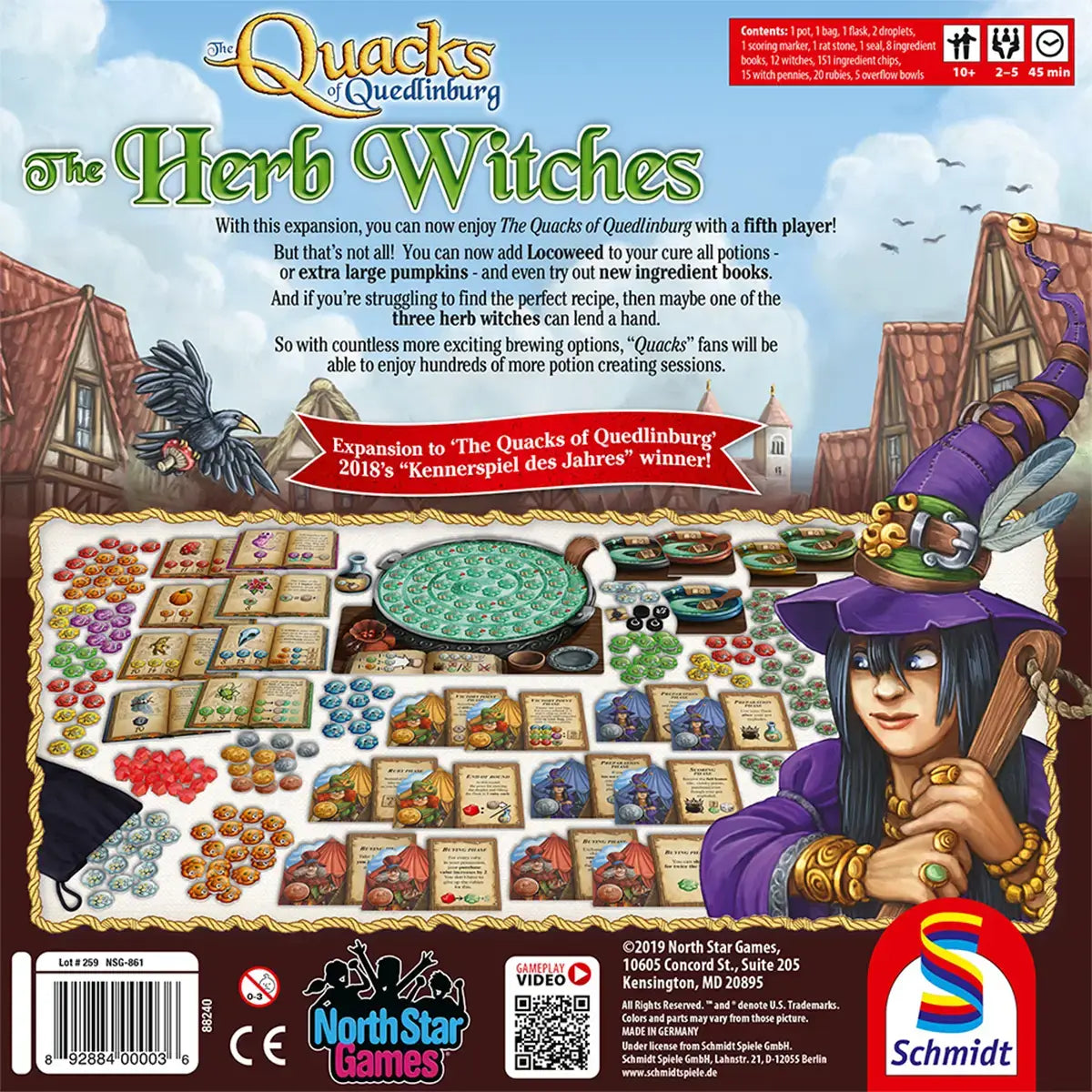 Quacks of Quedlinburg - Herb Witches Expansion Resources
BoardGameGeek is an excellent resource including reviews, community forums and videos. The forums are full of helpful informtaion and there is a genuinely helpful community. It is one of our favorite resources, although does tend to be focused on heavier games.