Project L
Regular price
$49.95
Sale price
$42.95
Unit price
per
Sale
Sold out
Game Details
Number of Players: 1-4
Recomended Age: 8+
Play Time: 20-40 Mins
Build pieces, develop an engine, perfect your strategy, and win the game!
Project L is a fast-paced, tile-matching brain burner with triple-layer 3D puzzles and lovely acrylic pieces. Challenge your friends to a game of simple design but intricate gameplay that makes a lasting impression!
The core of the game lies in using your pieces to complete puzzles. Starting with just two basic pieces, you use three actions every turn to develop a powerful engine. With more pieces of various types, you can efficiently complete even the most difficult puzzles. The puzzles you complete award you points or new pieces to further fuel your engine. Can you outsmart your opponents?
Mechanics 
Tile Laying
Open Drafting
Action Points
Polyominos 
Shipping & Handling

All of our games are packed and shipped to you by the next business day.

We ship where possible by re-using materials from our own deliveries. We do this to minimise our own enviromental impacts in getting your games to you.
Share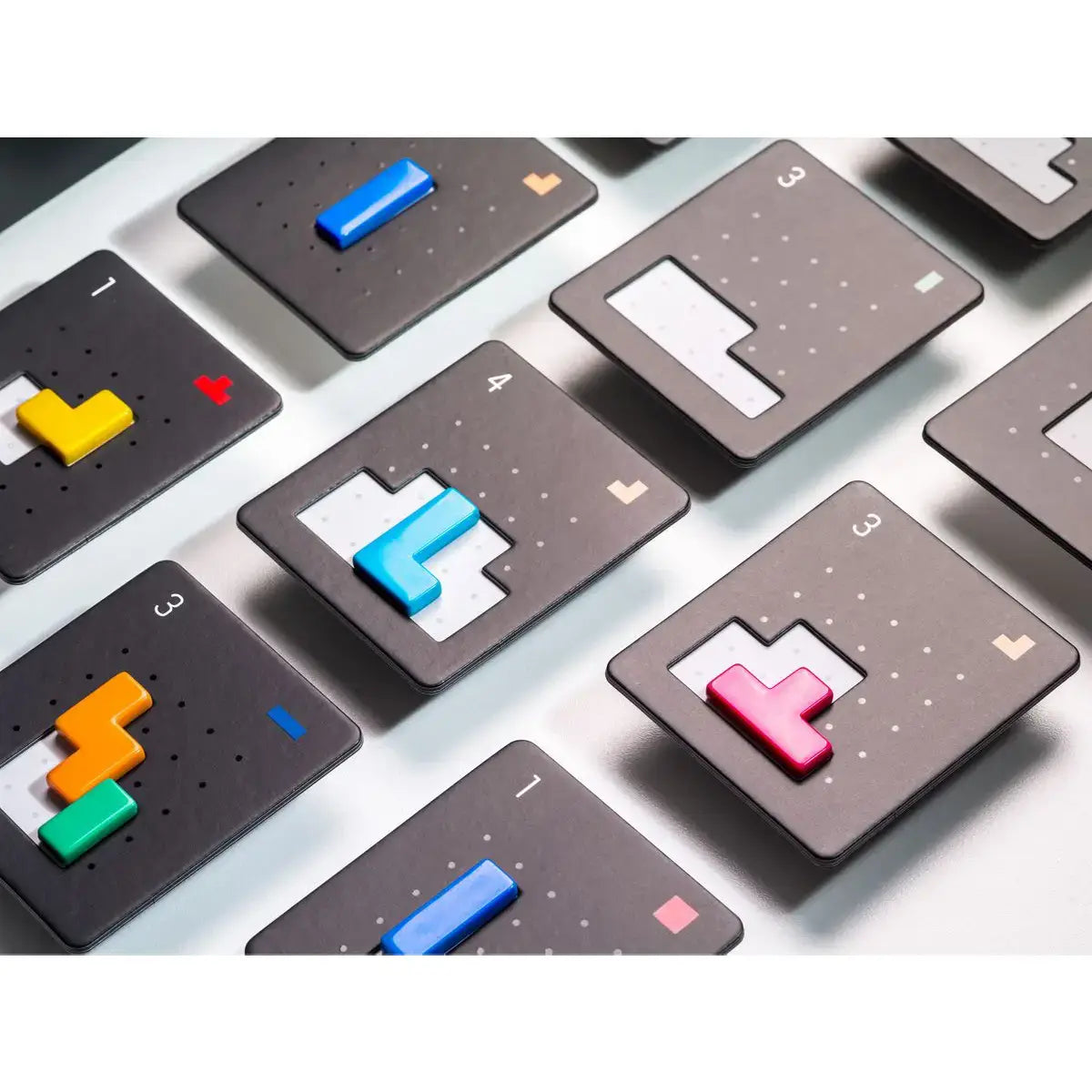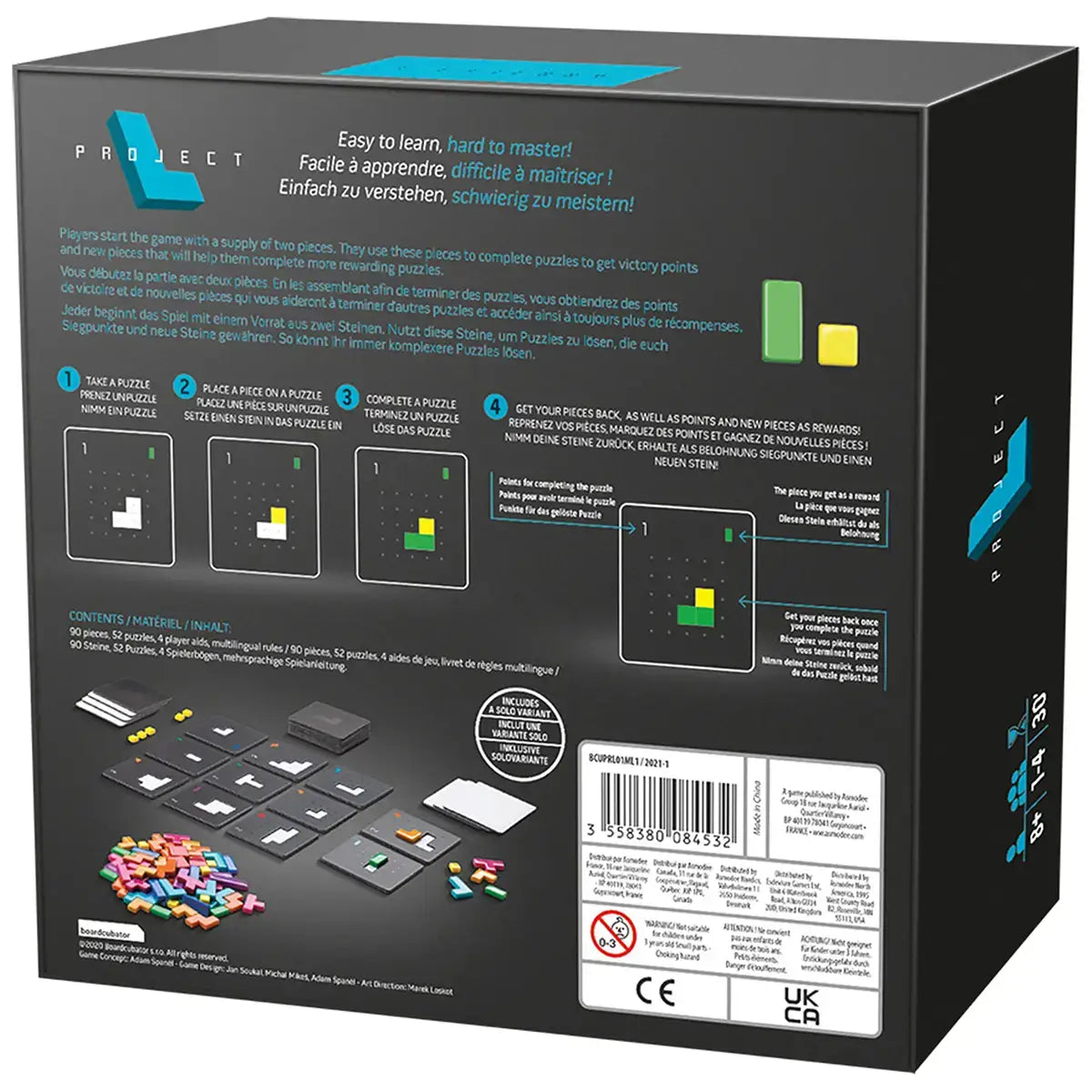 Project L Resources
BoardGameGeek is an excellent resource including reviews, community forums and videos. The forums are full of helpful informtaion and there is a genuinely helpful community. It is one of our favorite resources, although does tend to be focused on heavier games.
Project L Review