Paris: La Cité De la Lumière (City of Light)
Regular price
$44.95
Sale price
$38.95
Unit price
per
Sale
Sold out
Game Details
Number of Players: 2
Recomended Age: 8+
Play Time: 20-30 Mins
Complexity: Low Complexity
Interactivity: Moderate Interaction
Paris La Cite de la Lumiere (or Paris City of Light) is a two-player board game by José Antonio Abascal infused with Parisian aesthetics by the boardgame's artist Oriol Hernández. The game is set in late 19th century Paris during the 1889 "Exposition Universelle," or world's fair, when public electricity was a hot topic. Electricity spread throughout the city, creating today's beautiful nocturnal Parisian streets and coining Paris's nickname "La Cité de la Lumiére", the city of lights.
The most well-lit buildings are admired more highly by passers-by.
Mechanics
Polyominoes
Area Majority / Influence
Open Drafting
How to play Paris La Cite de la Lumiere?
In the first phase, players can either place tiles or grow their reserve of buildings. The cobblestone tiles are divided into 4 random spaces (their colour, their opponents' colour, a streetlight, or a mixed-colour space where either player can build).
Then, in the second phase, players build on top of their colour or the mixed spaces, in effort to position their buildings as close to as many streetlights as possible. More streetlights solicit more adoration and points. The player with the best lit buildings steals the hearts of Parisian pedestrians and wins the game.
Shipping & Handling

All of our games are packed and shipped to you by the next business day.

We ship where possible by re-using materials from our own deliveries. We do this to minimise our own enviromental impacts in getting your games to you.
Share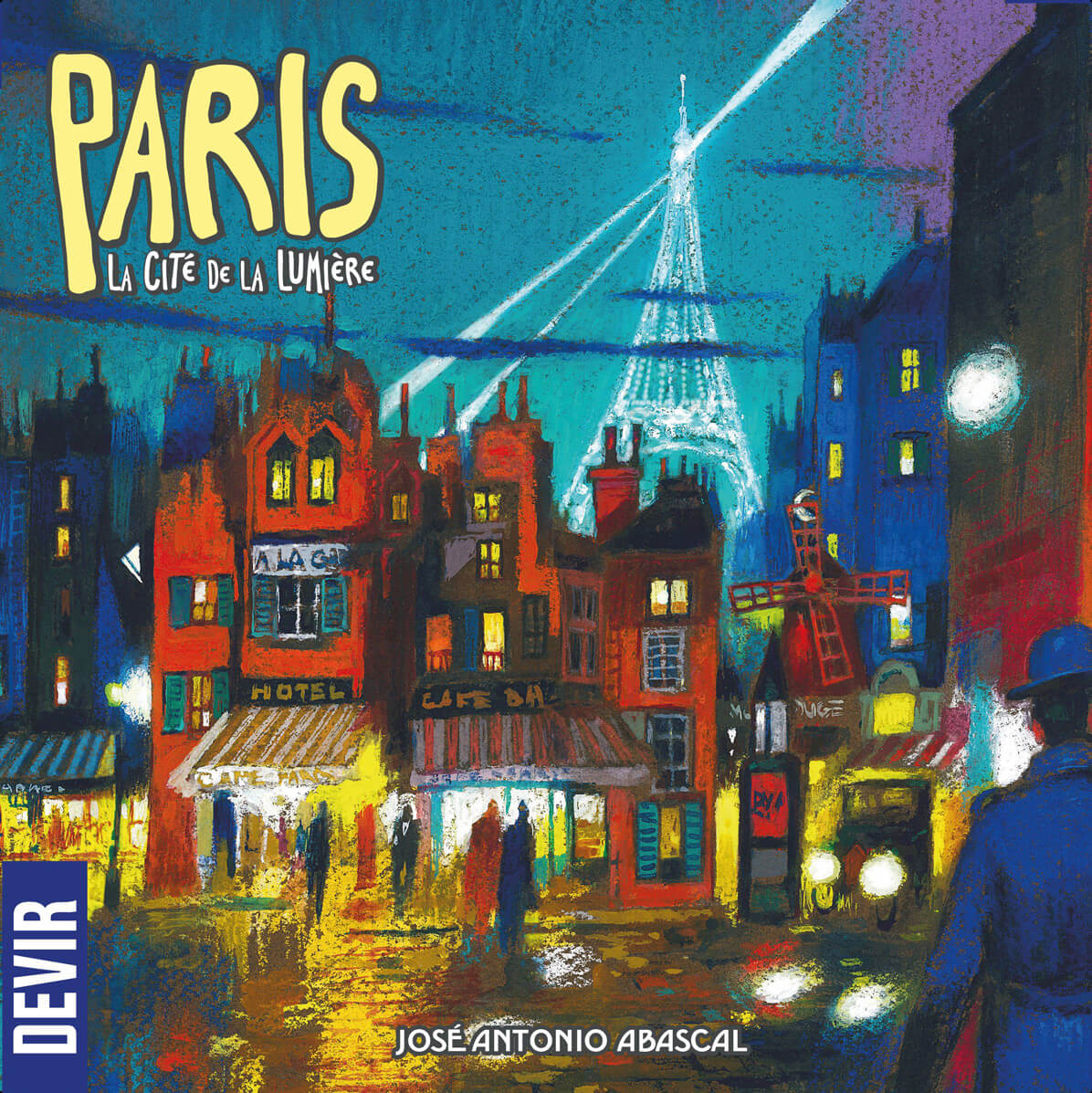 Paris: La Cité De la Lumière (City of Light) Resources
BoardGameGeek is an excellent resource including reviews, community forums and videos. The forums are full of helpful informtaion and there is a genuinely helpful community. It is one of our favorite resources, although does tend to be focused on heavier games.
How to Play Paris: La Cité De la Lumière (City of Light)
Paris: La Cité De la Lumière (City of Light) Review