Great Western Trail (Second Edition)
Regular price
$119.95
Sale price
$89.95
Unit price
per
Sale
Sold out
Game Details
Number of Players: 1-4
Recomended Age: 12+
Play Time: 75-150 Mins
Complexity: High Complexity
Interactivity: Moderate Interaction
Great Western Trail is based in 19th Century America. In this classic western you are a rancher and herd your cattle from Texas to Kansas City, where you send them off by train to earn money and victory points. Needless to say, each time you arrive in Kansas City, you want to have your most valuable cattle in tow. However, the "Great Western Trail" not only requires that you keep your herd in good shape, but also that you wisely use the various buildings along the trail. Also, it might be a good idea to hire capable staff: cowboys to improve your herd, craftsmen to build your very own buildings, or engineers for the important railroad line.
If you cleverly manage your herd and navigate the opportunities and pitfalls of Great Western Trail, you surely will gain the most victory points and win the game.
Mechanics
Set Collection
Deck Building
Action Selection
Shipping & Handling

All of our games are packed and shipped to you by the next business day.

We ship where possible by re-using materials from our own deliveries. We do this to minimise our own enviromental impacts in getting your games to you.
Share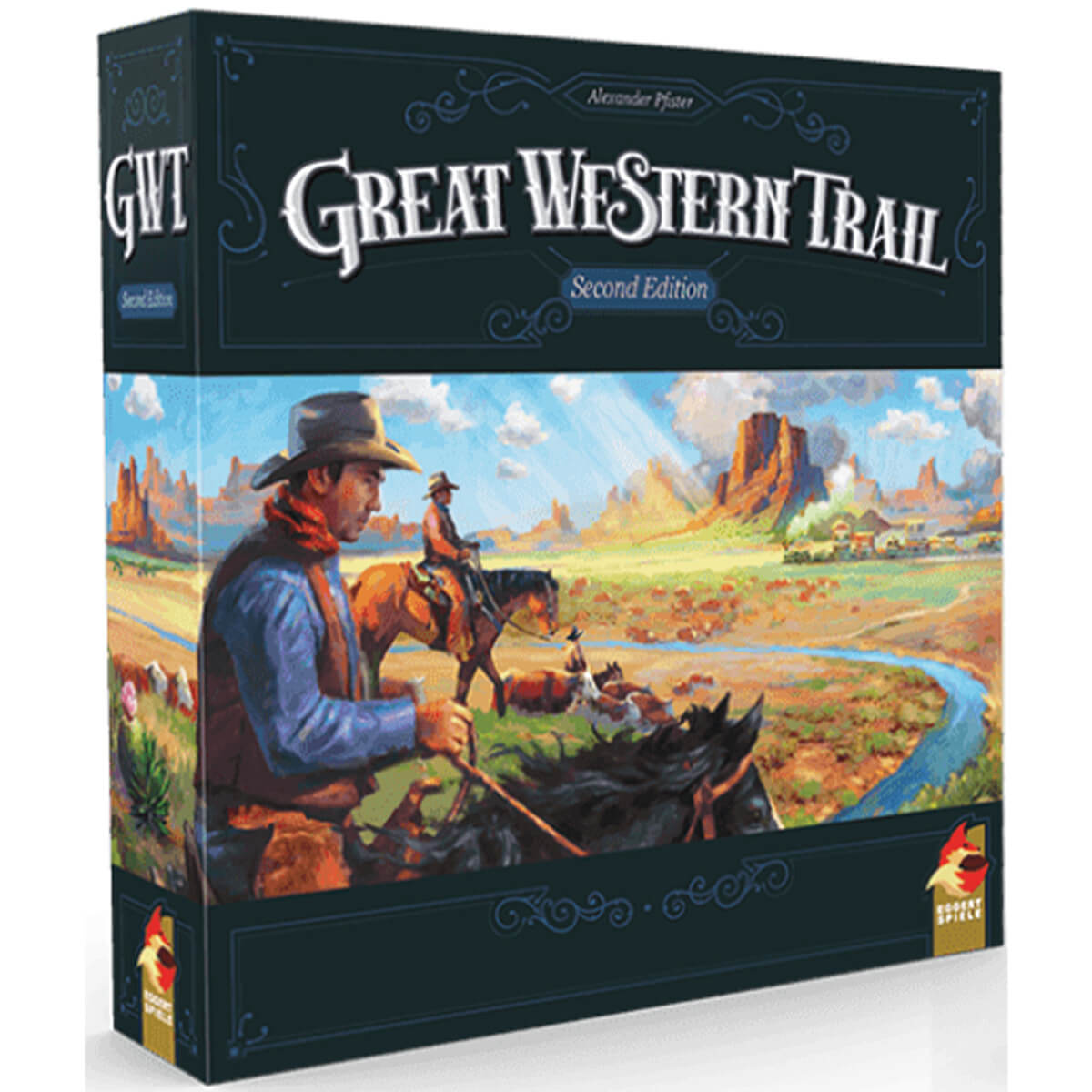 Great Western Trail (Second Edition) Resources
BoardGameGeek is an excellent resource including reviews, community forums and videos. The forums are full of helpful informtaion and there is a genuinely helpful community. It is one of our favorite resources, although does tend to be focused on heavier games.
How to Play Great Western Trail (Second Edition)
Great Western Trail (Second Edition) Review