Exit: the Game - The Gate Between the Worlds
Regular price
$24.95
Sale price
$22.95
Unit price
per
Sale
Sold out
Game Details
Number of Players: 1-4
Recomended Age: 12+
Play Time: 60-120 Mins
Complexity: Moderate Complexity
Interactivity: Co-operative
Exit The Gate Between the Worlds is one of the many award winning titles in the Exit series of escape room games. Exit: The Game is a series are some of the best escape room games available. Each Exit game present a series of new and unique puzzles to solve.
The Gate Between the Worlds is an escape room game where players have to solve a series of puzzles, do you have what it takes to solve the mystery and find your way home?
What is hidden behind the mysterious gate in the cave? Driven by curiosity and with a queasy feeling in the stomach, the players move towards a dark goal. All of a sudden they are drawn in and everything goes black around them. When they regain consciousness, they are no longer in the cave, but in a gloomy, strange environment! How are they supposed to find their way back into the familiar world now?
Difficulty Level: 3 of 5
Mechanics
Cooperative
Deduction
Puzzle
Shipping & Handling

All of our games are packed and shipped to you by the next business day.

We ship where possible by re-using materials from our own deliveries. We do this to minimise our own enviromental impacts in getting your games to you.
Share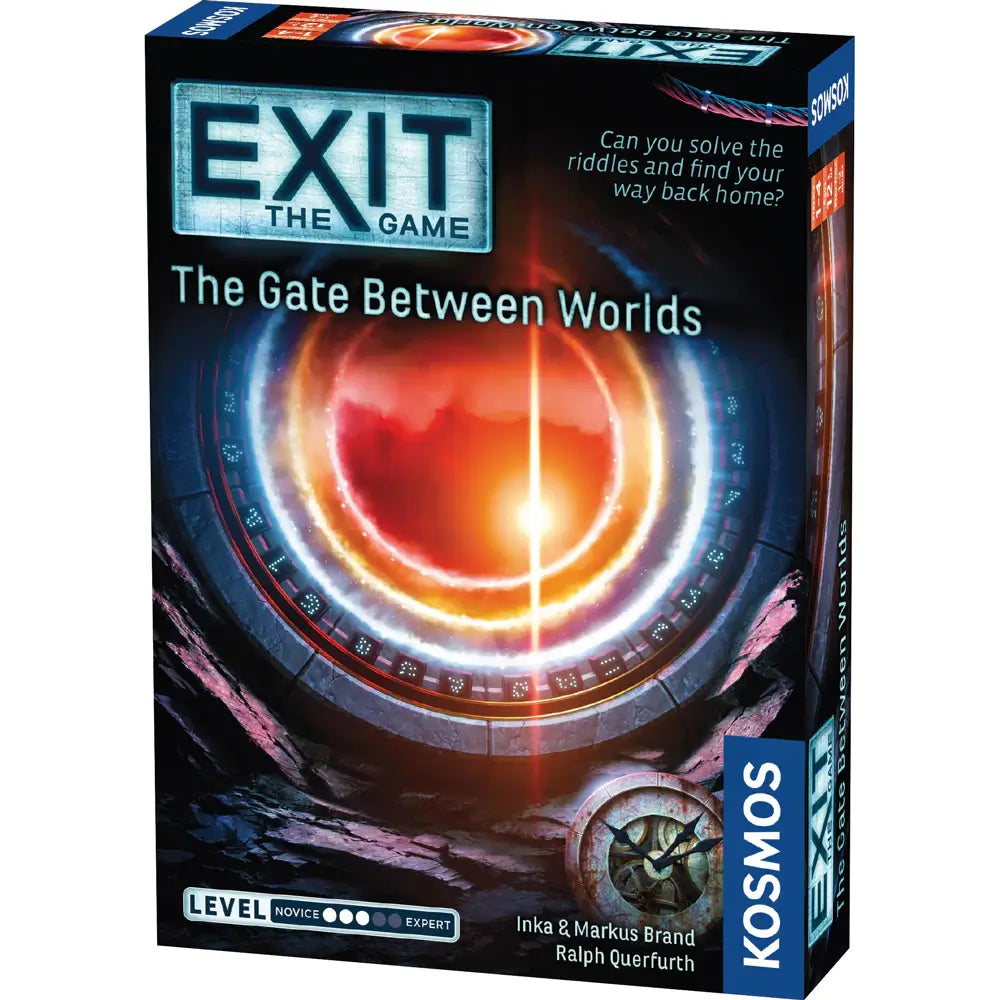 Exit: the Game - The Gate Between the Worlds Resources
BoardGameGeek is an excellent resource including reviews, community forums and videos. The forums are full of helpful informtaion and there is a genuinely helpful community. It is one of our favorite resources, although does tend to be focused on heavier games.
Exit: the Game - The Gate Between the Worlds Review