Exit: the Game - The Abandoned Cabin
Regular price
$24.95
Sale price
$22.95
Unit price
per
Sale
Sold out
Game Details
Number of Players: 1-4
Recomended Age: 12+
Play Time: 60-120 Mins
Complexity: Moderate Complexity
Interactivity: Co-operative
Exit the Abandoned Cabin is one of the many award winning titles in the Exit series of escape room games. Exit: The Game is a series are some of the best escape room games available. Each Exit game present a series of new and unique puzzles to solve.
In the Abandoned Cabin players have to solve a series of puzzles in this unique game, do you have what it takes to solve the mystery?
Everyone meant to use the cabin only as a shelter for the night, but come the morning the door has been secured by a combination lock, with no one knowing the combination of numbers that will let them leave. The windows are barred as well. An enigmatic spinning code dial and a mysterious book is all that you have to go on. Can you escape from this abandoned cottage?
Difficulty Level: 2.5 of 5
Mechanics
Cooperative
Deduction
Puzzle
Shipping & Handling

All of our games are packed and shipped to you by the next business day.

We ship where possible by re-using materials from our own deliveries. We do this to minimise our own enviromental impacts in getting your games to you.
Share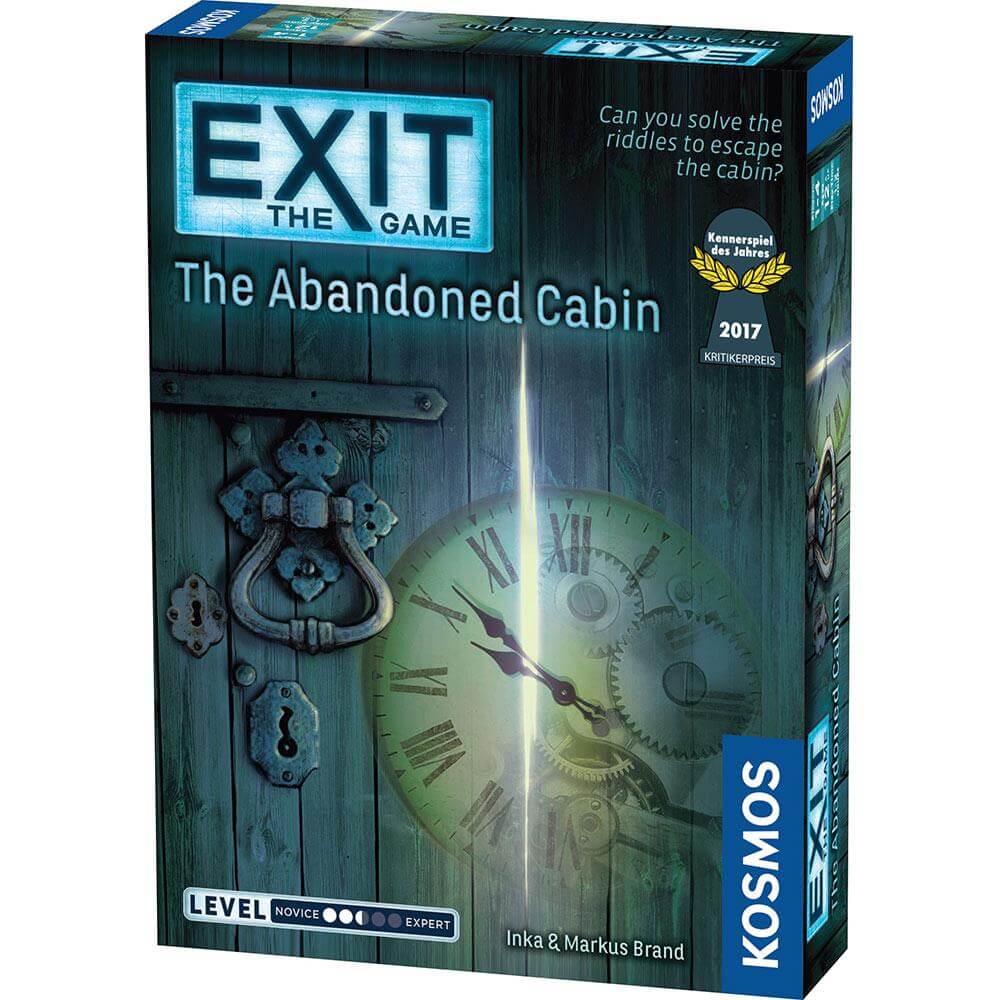 Exit: the Game - The Abandoned Cabin Resources
BoardGameGeek is an excellent resource including reviews, community forums and videos. The forums are full of helpful informtaion and there is a genuinely helpful community. It is one of our favorite resources, although does tend to be focused on heavier games.
Exit: the Game - The Abandoned Cabin Review