Exit: The Game - Kidnapped in Fortune City
Regular price
$24.95
Sale price
$22.95
Unit price
per
Sale
Sold out
Game Details
Number of Players: 1-4
Recomended Age: 10+
Play Time: 45-90 Mins
Complexity: Moderate Complexity
Interactivity: Co-operative
Exit Kidnapped in Fortune City is one of the many award winning titles in the Exit series of escape room games. Exit: The Game is a series with some of the best escape room games available. Each Exit game present a series of new and unique puzzles to solve.
"Can you solve the riddles and stop the kidnapping before it's too late?
Criminal activity is rampant in the frontier town of Fortune City, and now the sheriff has disappeared without a trace. With precious little time to find him, players need to work together to solve the crime. Over the course of the game, your investigation will lead you through Fortune City, with clues and strange items to be found throughout. You will need to search for answers in the saloon, drugstore, gunsmith, post office, prison, and bank. But in a unique twist, you will decide the order in which you will visit these locations and who you will interrogate along the way. Together with your team, you will collect clues and evaluate the townspeoples' testimonies. But will you get the answers you need to rescue the sheriff in time?" - From the Publisher
In a similar style to Dead Man on the Orient Express you
 must get to the bottom of a kidnapping in the Wild West in addition to solving all the riddles.
Difficulty Level: 3.5 of 5
Mechanics
Cooperative
Deduction
Puzzle
Shipping & Handling

All of our games are packed and shipped to you by the next business day.

We ship where possible by re-using materials from our own deliveries. We do this to minimise our own enviromental impacts in getting your games to you.
Share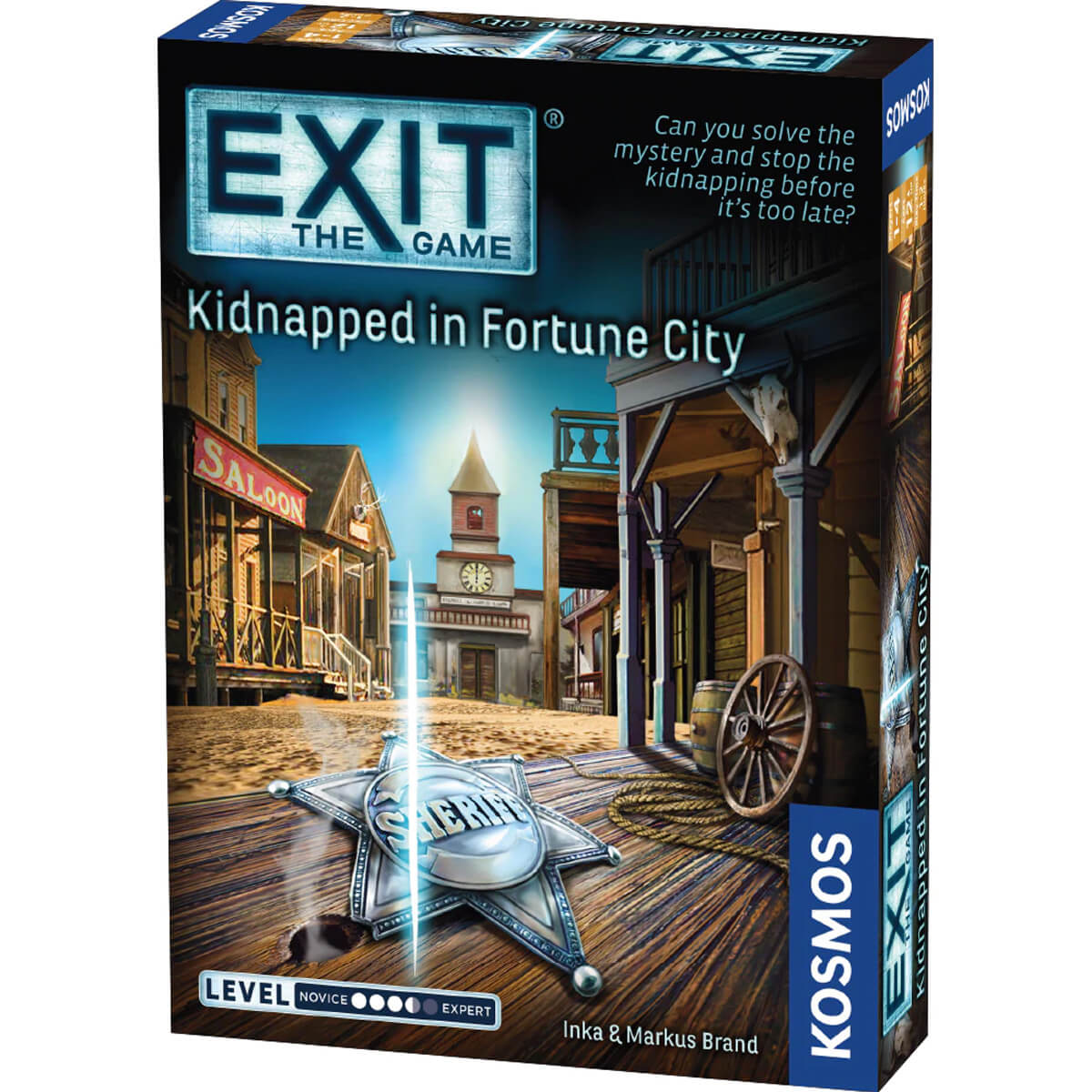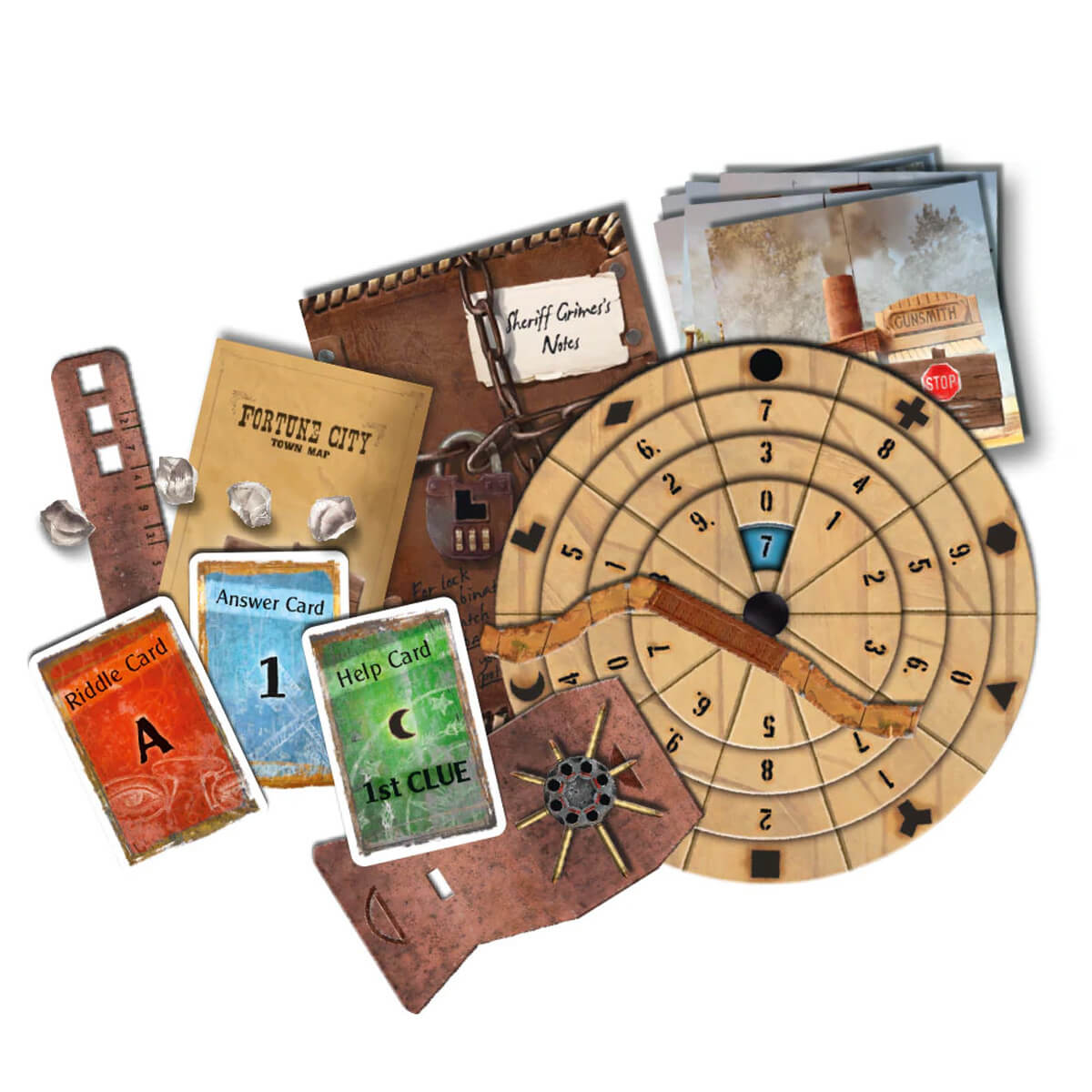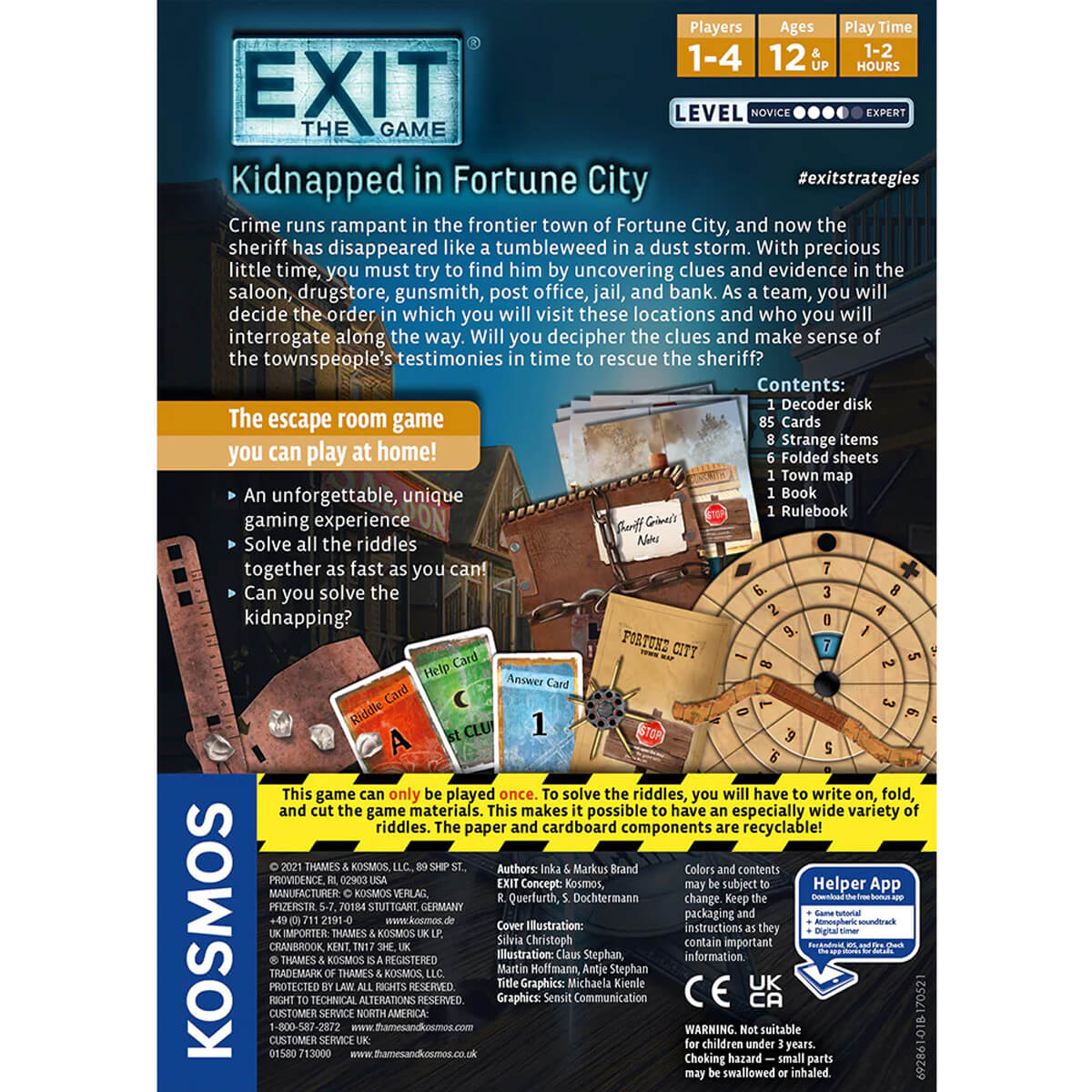 Exit: The Game - Kidnapped in Fortune City Resources
BoardGameGeek is an excellent resource including reviews, community forums and videos. The forums are full of helpful informtaion and there is a genuinely helpful community. It is one of our favorite resources, although does tend to be focused on heavier games.
Exit: The Game - Kidnapped in Fortune City Review