Codenames Pictures
Regular price
$35.00
Sale price
$24.95
Unit price
per
Sale
Sold out
Game Details
Number of Players: 2-8
Recomended Age: 14+
Play Time: 15 Mins
Complexity: Low Complexity
Interactivity: Moderate Interaction
What are these strange symbols on the map? They are code for locations where spies must contact secret agents!
In Codename Pictures two rival spymasters know the agent in each location. They deliver coded messages telling their field operatives where to go for clandestine meetings. Operatives must be clever. A decoding mistake could lead to an unpleasant encounter with an enemy agent – or worse, with the assassin! Both teams race to contact all their agents, but only one team can win.
This new version of Codenames is every bit as much fun, maybe even more so, than the original. The genius lies in the pictures themselves, and the fact that there are loads of ways to see each one.
Codenames: Pictures differs from the original Codenames in that the agents are no longer represented by a single word, but by an image that contains multiple elements.
 The artwork is awesome, the black and white images give an additional ambiguity to the already varied images.
You can mix and match the original Codenames and Codenames Pictures together too!
Whether you already own a version of Codenames or you are new to the game, you will love Codenames Pictures!
Mechanics
Deduction
Communication Limits
Push Your Luck
Shipping & Handling

All of our games are packed and shipped to you by the next business day.

We ship where possible by re-using materials from our own deliveries. We do this to minimise our own enviromental impacts in getting your games to you.
Share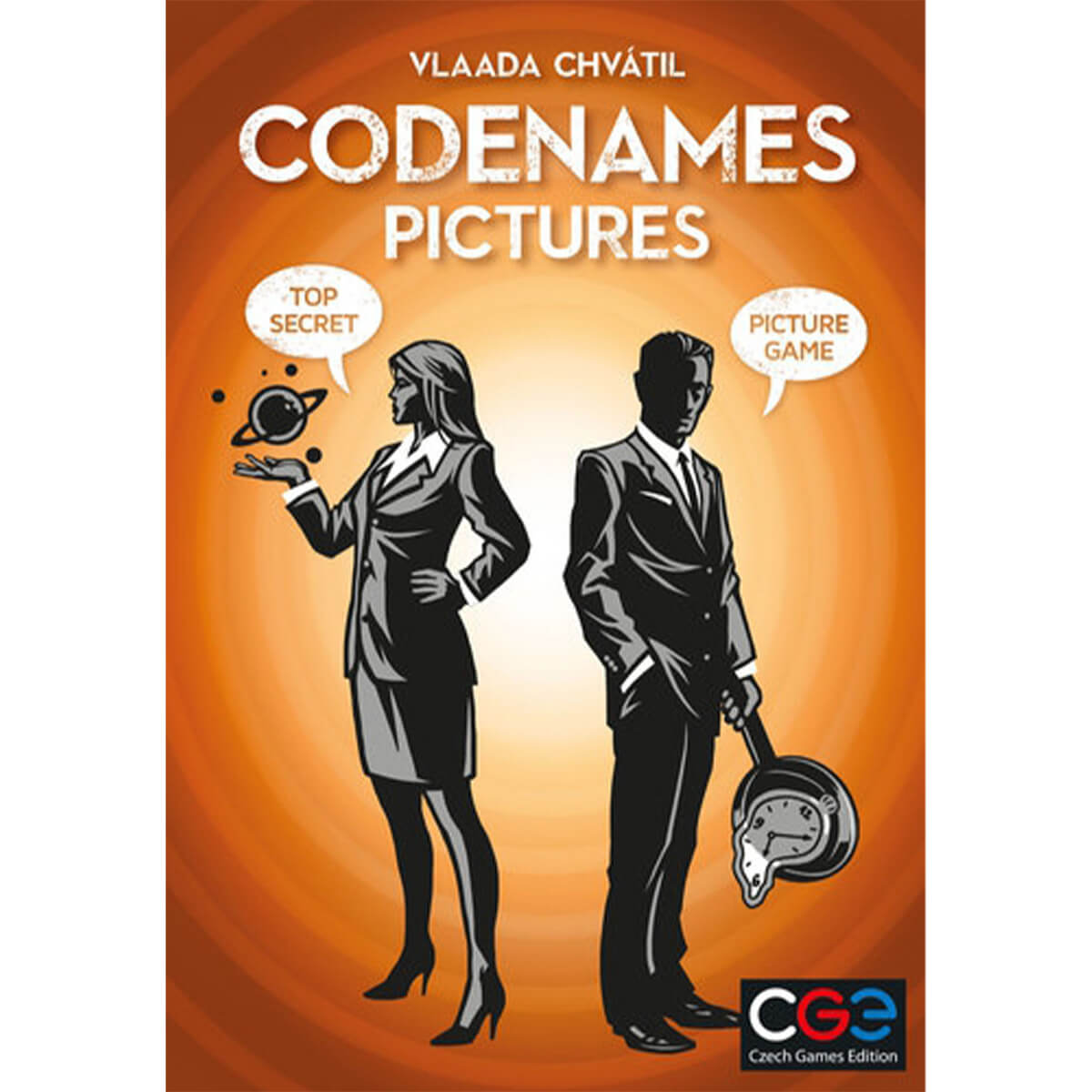 Codenames Pictures Resources
BoardGameGeek is an excellent resource including reviews, community forums and videos. The forums are full of helpful informtaion and there is a genuinely helpful community. It is one of our favorite resources, although does tend to be focused on heavier games.
How to Play Codenames Pictures