Cascadia
Regular price
$69.95
Sale price
$56.95
Unit price
per
Sale
Sold out
Game Details
Number of Players: 1-4
Recomended Age: 10+
Play Time: 30-45 Mins
Complexity: Low Complexity
Interactivity: Low Interaction
Cascadia is a puzzly tile-laying and token-drafting game featuring the habitats and wildlife of the Pacific Northwest.
Players take turns building out their own terrain area and populating it with wildlife. Players must create a diverse and harmonious ecosystem as each animal species has a different spatial preference, and each habitat must be placed to reduce fragmentation and create wildlife corridors. Cascadia involves a unique dual-layer puzzle that progresses over time as more habitats and wildlife are added to each player's individual ecosystem. Players score points by creating the most harmonious spatial arrangements of wildlife, and also by creating the largest contiguous habitat corridors.
Shipping & Handling

All of our games are packed and shipped to you by the next business day.

We ship where possible by re-using materials from our own deliveries. We do this to minimise our own enviromental impacts in getting your games to you.
Share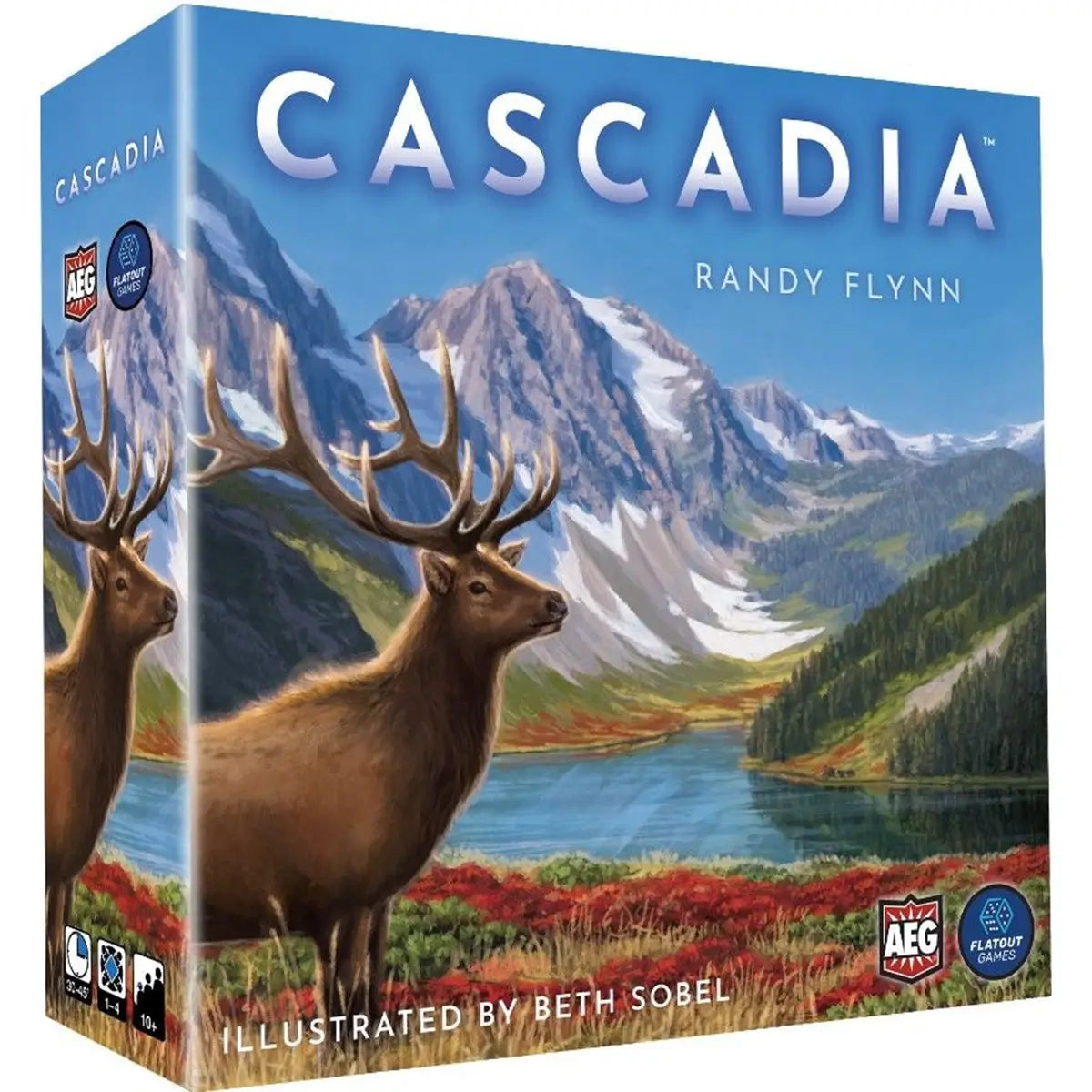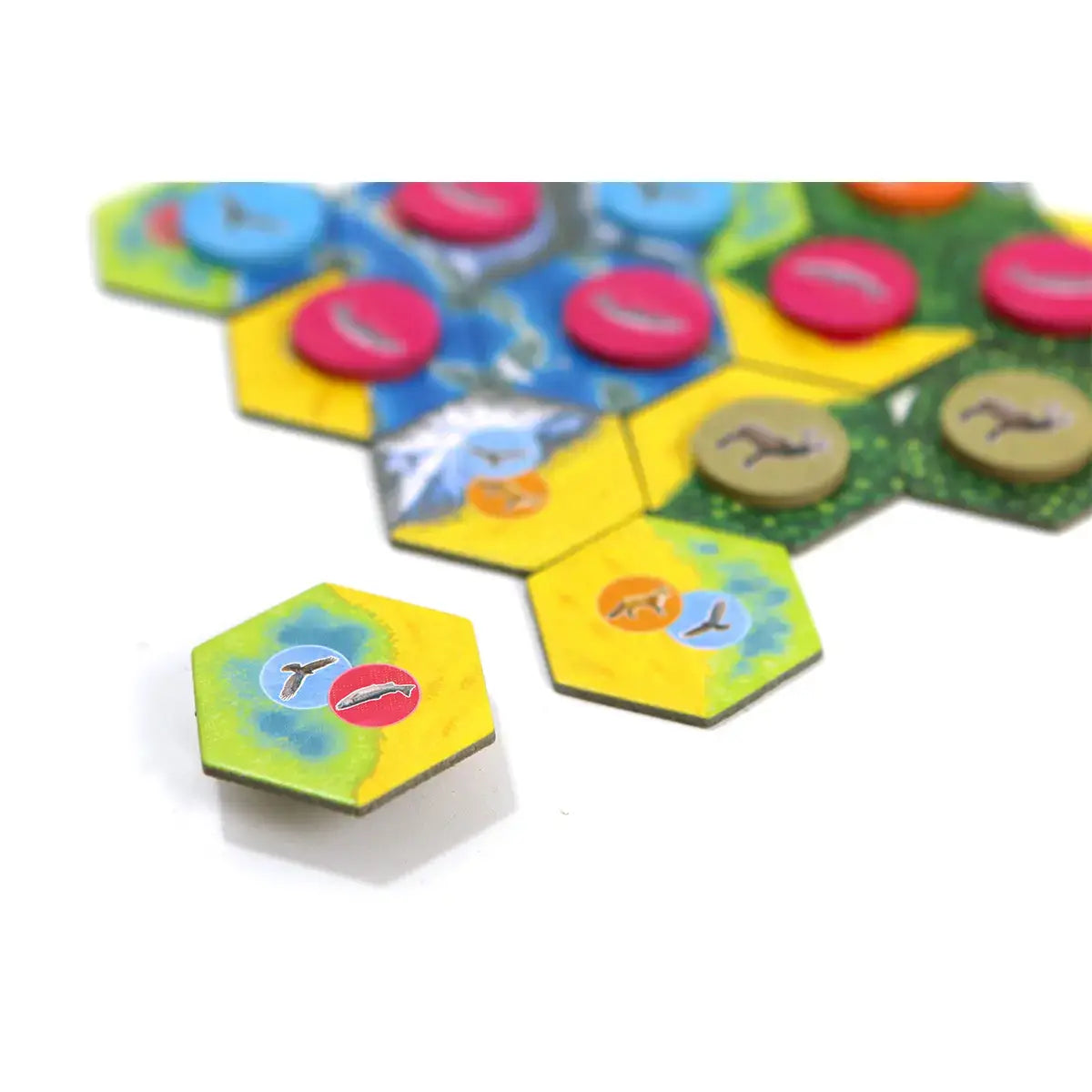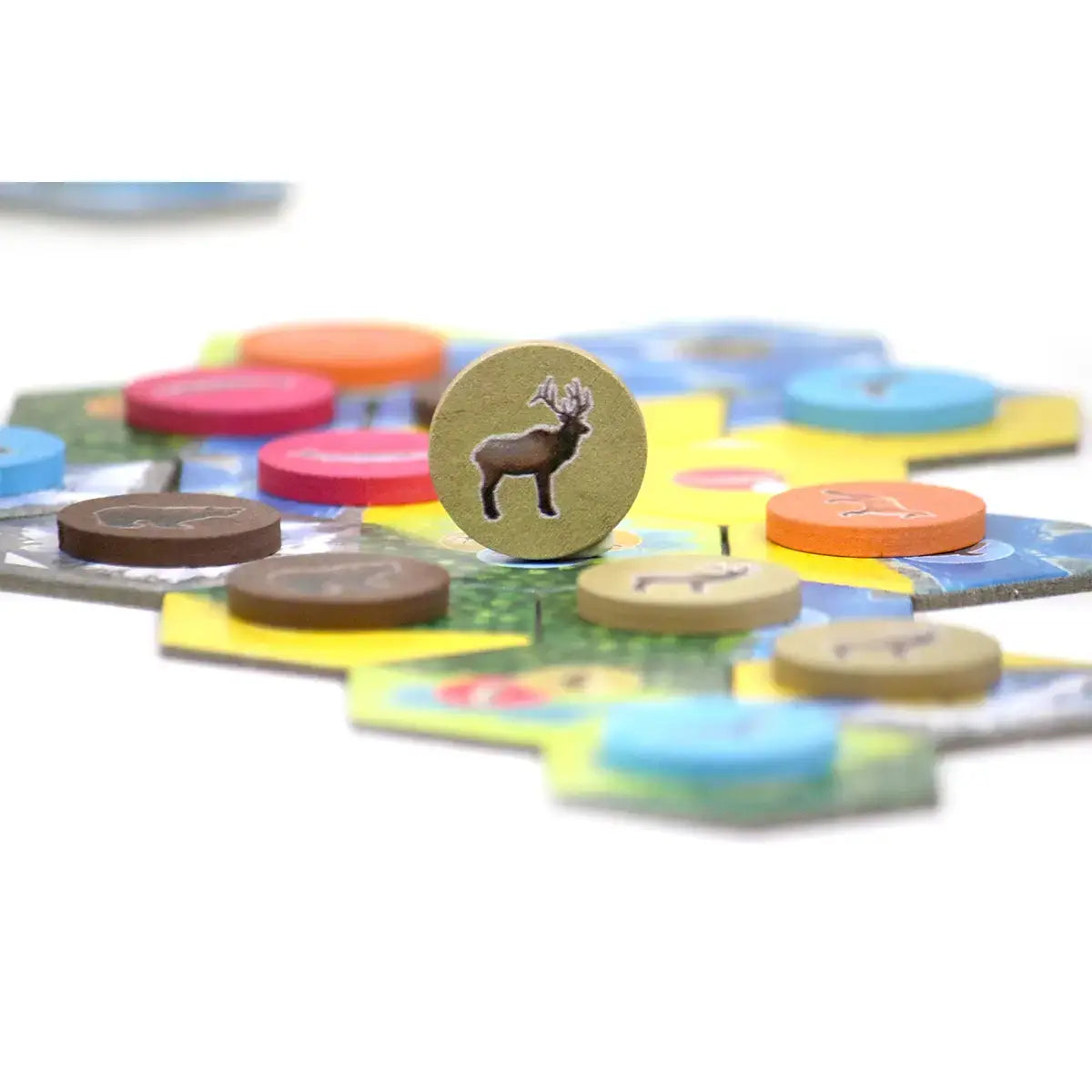 Cascadia Resources
BoardGameGeek is an excellent resource including reviews, community forums and videos. The forums are full of helpful informtaion and there is a genuinely helpful community. It is one of our favorite resources, although does tend to be focused on heavier games.