Paris: La Cité De la Lumière (City of Light) Eiffel
Regular price
$34.95
Sale price
$29.95
Unit price
per
Sale
Sold out
Game Details
Number of Players: 2
Recomended Age: 8+
Play Time: 20-30 Mins
Complexity: Low Complexity
Interactivity: Moderate Interaction
The tower built by architect Gustave Eiffel rises high above Paris, announcing the inauguration of the Universal Exposition. There are those who define it as a monstrous iron cyclops and others as the first step into modern architecture. There is no doubt it will leave very few indifferent.
Paris Eiffel is an expansion of Paris: La cité de la lumière (or Paris City of Light). There are eight new action postcards that provide far more variability in the game. The postcards are accompanied by a series of die-cut figures that will add a spectacular third dimension to your Paris.
In this expansion you will visit Parisian marvels such as the Arc de Triomphe, the obelisk of Luxor, Louvre Museum, and naturally, the Eiffel Tower.
Mechanics
Polyominoes
Area Majority / Influence
Open Drafting
How to play Paris La Cite de la Lumiere City of Light Eiffel?
In the first phase, players can either place tiles or grow their reserve of buildings. The cobblestone tiles are divided into 4 random spaces (their colour, their opponents' colour, a streetlight, or a mixed-colour space where either player can build).
Then, in the second phase, players build on top of their colour or the mixed spaces, in effort to position their buildings as close to as many streetlights as possible. More streetlights solicit more adoration and points. The player with the best lit buildings steals the hearts of Parisian pedestrians and wins the game.
Shipping & Handling

All of our games are packed and shipped to you by the next business day.

We ship where possible by re-using materials from our own deliveries. We do this to minimise our own enviromental impacts in getting your games to you.
Share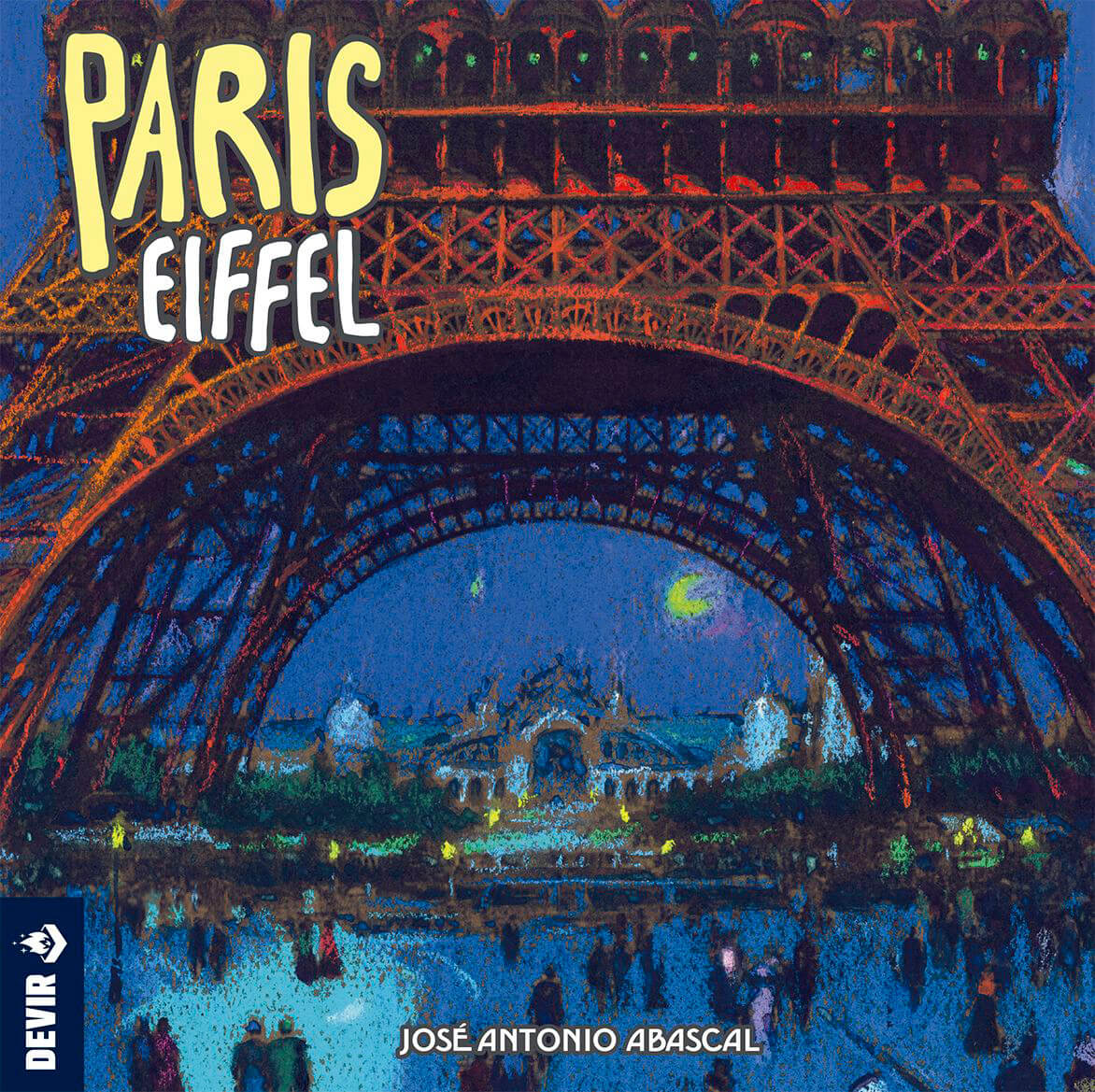 Paris: La Cité De la Lumière (City of Light) Eiffel Resources
BoardGameGeek is an excellent resource including reviews, community forums and videos. The forums are full of helpful informtaion and there is a genuinely helpful community. It is one of our favorite resources, although does tend to be focused on heavier games.
How to Play Paris: La Cité De la Lumière (City of Light) Eiffel
Paris: La Cité De la Lumière (City of Light) Eiffel Review